Author Stephen King wrote some great books, but the real horror show is now his Twitter feed, which is full of leftist nonsense that he loves trying to push, such as when he tried going on the offensive against MyPillow a few days ago, saying:
Pretty soon the only advertiser left on Twitter will be My Pillow.
Pretty soon the only advertiser left on Twitter will be My Pillow.

— Stephen King (@StephenKing) November 22, 2022
He probably hoped that that would be a good, snarky insult that'd make Elon Musk's newly pro-free speech Twitter and MyPillow look bad, or at least show that the left is "resisting" the new Twitter regime.
Well, it didn't. Instead Elon Musk jumped in and decided to have some fun, saying:
Oh hi lol

Is My Pillow actually a great pillow? Now I'm curious.

Headline: "Stephen King Tweet Causes My Pillow Sales to Skyrocket!" Lmaooo

What *is* the best pillow?
So two things became immediately apparent:
1) Stephen King probably should have just kept his trap shut and avoiding highlighting MyPillow if he doesn't want people supporting Mike Lindell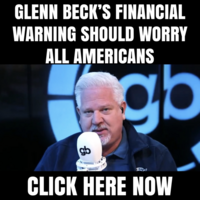 2) Elon is still as great a Twitter troll as ever and has a great sense of self-awareness, knowing that his tweets can cause a great about of publicity for something like MyPillow.
Well, thanks to Elon's questions, things went probably the opposite of how King wanted, with the comments section turning into a massive advertising section for MyPillow, with influencers dropping their promo codes as others testified about the great experience they had with MyPillow. Here are a few of those comments:
Yes. I have nerve damage C1-3 and it's the only thing I've been able to use for years. It's consistent and any changes in the angle of my neck while sleeping locks my neck up for a week easy.
I was skeptical but husband wanted to try My Pillow. My fav has always been 50 down 50 feathers. So we all got My Pillow last Christmas. And yes it's the best pillow I've ever had.
I was recommended a My Pillow by a MEDICAL doctor, not a Chiropractor. Now I don't need a chiropractor.
Let's put this to rest – MyPillow is a great pillow and Mike Lindell is a great guy… use the promo code OAN during check out at http://MyPillow.com 👌 #MakeMyPillowGreatAgain
My sister swears by #mypillow. I held one and was certain I wouldn't like them but she told me she thought the same thing at first, but she now loves them. Anyway she got me a couple for my birthday and I've been trying them out. I'm still on the fence but I don't hate them.
Absolutely love their towels and bathrobe. The towels work better than any others I have tried and the robe is amazingly plush and is actually pretty heavy. Love it on cold nights.
Not just pillows, best sheets, towels and slippers!!!! Get some!🏆
So King tried slamming MyPillow…but all he ended up doing was give it a free advertising boost and brought it to the attention of one of the richest men in the world…
By: TheAmericanTribune.com, editor of TheAmericanTribune.com. Follow me on Facebook and Subscribe to My Email List