Is Obama in possession of classified documents?
Biden was been slammed with a classified document scandal. Then it was Pence. Is Obama next?
It seems that the delay in responding to the question is either a tactic to buy time or a disregard for the American public by the former President.
Hannah Hankins, the communications director for Obama, told Fox News Digital "We have nothing for you at this time."
Hankins stated that the office of Obama has no comment on whether or not it is currently conducting searches for classified documents at Obama's residences, following recent discoveries of such documents at the homes and offices of President Biden, former President Trump, and former Vice President Mike Pence.
His office's lack of response raises concerns. Obama has not made any statement regarding whether he or his office will take steps to locate any classified documents. There is currently an ongoing epidemic surrounding how some prominent elected officials have handled classified documents.
The lack of an explanation only fuels negative assumptions. The question is so obvious that eventually, even media outlets supportive of Obama will have to address it. Common sense dictates that the former president should be ensuring that his records are in order, given the current controversies surrounding both the current and former presidents.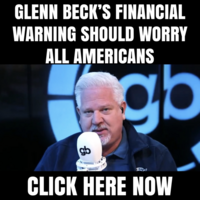 Since November, five batches of classified documents from President Biden's time as Vice President under Obama have been found. One batch was found at the Penn Biden Center and four were found at his residence in Wilmington, Delaware.
According to Homes & Gardens, Obama owns homes in four cities: Washington, D.C., Chicago, Martha's Vineyard, Massachusetts, and New York City.
On the flip side, the office of former President George W. Bush stated that he had turned over all classified documents upon leaving the White House.
Former President Obama has the power to declassify documents, yet has not publicly acknowledged any previous declassification of documents in Biden's possession, which could have benefited his Vice President. This aligns with a pattern of Obama not providing support to Biden and even publicly showing disrespect towards him.
Obama often boasts about having a scandal-free presidency, but this could be interpreted as "successful stonewalling" and the situation may not be resolved yet.
The actions of President Biden and former Vice President Pence in regards to their possession of classified documents has also come under scrutiny. With information about this epidemic being slowly and selectively disclosed by those involved, many are questioning who else may be implicated before the scandal concludes.
Both Pence and Biden have stated that they were not aware they possessed the classified documents, with Biden suggesting that a locked garage door would have made a difference in terms of security.