Roseanne Barr, one of the few conservatives in Hollywood who was canceled and fired from her show "Roseanne" for being "offensive" in 2018, is back. Now, according to The Hollywood Reporter, she'll be making her return with a comedy show called "Roseanne Barr: Cancel This!" that's coming out in mid-February. According to that outlet:
The Hollywood Reporter has learned that Fox will use today's NFC Championship Game between the San Francisco 49ers and the Philadelphia Eagles to launch a marketing campaign for Barr's comedy comeback effort, which will be called Roseanne Barr: Cancel This!

The 15 second ad sees Barr stepping up to the microphone on stage, before asking the crowd "has anybody else been fired recently?"
Continuing, The Hollywood Reporter went on to note that:
Cancel This! will debut on the Fox Nation streaming service Feb. 13, and will be Barr's first comedy special since Blonde and Bitchin', aired on HBO in 2006. The new special was taped in front of a live audience at Houston's Cullen Theatre, and the streaming service will release a special called Who Is Roseanne Barr? in conjunction with the project.
Watch the ad here:
The special, hosted by Fox Nation, was announced back in September of 2022. Announcing it then, Fox Nation president Jason Klarman said:
"Roseanne is a comedy icon whose humor connects with the American audience like no other. Her ability to channel the challenges of everyday people and find the humor in it all has earned her the passionate following of millions of dedicated fans."
The cancellation attempt on Roseanne, one which succeeded until Fox Nation brought her back, occurred after she returned to network TV with her show "Roseanne" on ABC only to have the left go berserk after she posted a non-politically correct tweet about Obama aide Valerie Jarrett. The New York Times, reporting on what happened back in 2018 when the incident occurred, said: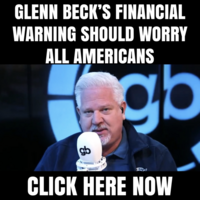 Her sitcom "Roseanne" returned in March after a two-decade absence to enormous ratings on ABC. Network executives were celebrating their strategy of appealing to wider swaths of the country after Donald J. Trump's surprising election win and the president himself called Ms. Barr to congratulate her on the show's large audience.

But on Tuesday, that all came crashing down. ABC abruptly canceled "Roseanne" hours after Ms. Barr, the show's star and co-creator, posted a racist tweet about Valerie Jarrett, an African-American woman who was a senior adviser to Barack Obama throughout his presidency and considered one of his most influential aides. Ms. Barr wrote if the "muslim brotherhood & planet of the apes had a baby=vj."

Ms. Barr later apologized, but it was too late. In announcing the show's cancellation, ABC's entertainment president, Channing Dungey, said in a statement that "Roseanne's Twitter statement is abhorrent, repugnant and inconsistent with our values."
By: Will Tanner. Follow me on Twitter @Will_Tanner_1