Joe Wurzelbacher, also known as "Joe the Plumber," has been diagnosed with Stage 3 Pancreatic cancer and is currently undergoing treatment at the Ann Arbor VA Hospital and the University of Michigan Hospital. He is a military veteran and a plumber from Toledo who is married with four children.
His treatment plan includes 6 months of chemotherapy and surgery to remove half of his pancreas. His wife, Katie, describes his daily struggles with fatigue and weakness, as well as their current living situation to care for his father who requires daily help.
They are hoping to raise funds to cover their monthly expenses and finish their basement for his father. They are receiving support from the Pants Off Racing Charity in Toledo, which supports families with pancreatic cancer.
Remember Joe the Plumber and how the media tried to destroy him for simply asking Obama a question? They failed. Now cancer is trying. It will fail too, but he and his family could use your help. Check it out. https://t.co/oFczc0urX2

— Derek Hunter (@derekahunter) March 22, 2023
Joe gained national attention during the 2008 United States presidential election when he had an encounter with then-candidate Barack Obama while working on a plumbing job in Toledo, Ohio. The encounter was about Obama's tax plan, and Wurzelbacher questioned whether he would have to pay more taxes if he bought a plumbing business. The exchange was widely reported in the media, and Wurzelbacher became a symbol of working-class concerns about taxes and government spending.
WATCH: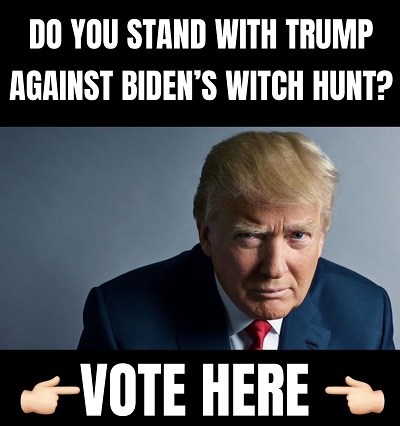 The exchange was referenced by Republican candidate John McCain during a subsequent debate. He subsequently endorsed McCain and campaigned for him, but McCain ultimately lost the election to Obama.
Joe became a supporter of Donald Trump during the 2016 United States presidential election. He praised Trump's policies on immigration, job creation, and taxes, and even campaigned for him at rallies. Wurzelbacher has also been critical of the mainstream media and has voiced support for conservative causes and politicians.