An online petition is circulating the web demanding that Democratic House Speaker Nancy Pelosi be prosecuted for violations that may have occurred while she received a blow out in a shuttered salon and was seen maskless on a security camera.
At the time of this write up, there appears to be 24,000+ people who have allegedly signed off on it, although the authenticity of the petition is left unknown because the website appears to be new or very low trafficked.
The petition was posted on the website called Media Action Network and it appears to be a new, or very little known website. With that in mind, an archive of the petition page was made and is available on Archive.is for anyone who wishes to view it, in the event that it becomes defunct or the page is no longer available.
The video of Nancy Pelosi at the salon has caused a controversy in which many people have pointed out double standards that may exist with politicians who make or agree with rules and standards, while also not following the same guidelines set forth for the American people.
In particular, these guidelines that Pelosi is accused of violating fall within the realm of the c-virus and the rules set up for Californians in that particular area.
The petition is a very short letter to San Francisco Police Chief William Scott. The letter stated: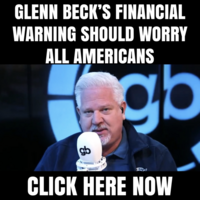 To SF Police Chief William Scott:

Laws aren't just for the "little people."

Not only did Nancy Pelosi knowingly violate health ordinances, but just destroyed a business because she couldn't take a ounce of responsibility.

The salon owner gets death threats, while Pelosi has paid ZERO price for her hypocrisy.

At a very minimum, Nancy Pelosi must be prosecuted by San Francisco for her flaunting of COVID regulations. Now!

Signed,
The website appears to be built on WordPress, a free blog platform and software, and it's unclear if any of the petitions are sent anywhere after someone "signs it" by entering their name and email address, with the option to sign up for the mailing list. Some of the pages simply provide a sample letter, others look like petitions, and some of the pages seemed more like an article or blurb that had a mailing list sign up form on the right sidebar.
Either way, if the numbers are legitimate, then it's not very high. Rashida Tlaib, in comparison, once had a petition calling for her to be removed from Congress. That petition, listed officially on the White House website, reached 144,000+ signatures.
When people want a change with something in government, they often setup a petition on the White House website in hopes to get a response.
The video of Nancy Pelosi that caused the controversy can be seen below.

Pelosi busted using shuttered Salon, claims she was set up at Trending Views