Tucker Carlson has revealed his next move after his stunning ouster last week, and it's not one you'd expect.
According to an invitation obtained by AL.com, the former Fox News host will be appearing in Oxford, Alabama next week for a fundraiser to benefit an organization that offers residential care and other services to people with special needs and mental disabilities.
Tim Hodge, director of Rainbow Omega, said the appearance by Carlson was planned well in advance of his sudden departure from his primetime show. He will be a featured speaker at the organization's annual fundraiser, set for 7 p.m. at the Oxford Performing Arts Center.
"The timing for last week's announcement was unexpected by anybody," Hodge continued. "Anytime you have a featured speaker from the world of politics, with our country's political divide, you can bet there's a lot of interest. It was kind of an unusual situation. There has been renewed interest."

"We're looking forward to him being here and being part of our fundraiser," Hodge added after mentioning Carlson's firing, AL.com noted further.
Hodge added that more than 500 tickets had been purchased since the announcement by Fox that the network was letting go its lead anchor, who drew a nightly audience of three million viewers. Where Carlson lands next is the subject of much speculation, with one news outlet offering the mega-star $100 million over five years to join its team.
.@patrickbetdavid just broke this news on the @MegynKellyShow and it's real: $100m offer over 5 years plus plus plus… He deserves it! https://t.co/2xMil72Ol9

— Megyn Kelly (@megynkelly) May 2, 2023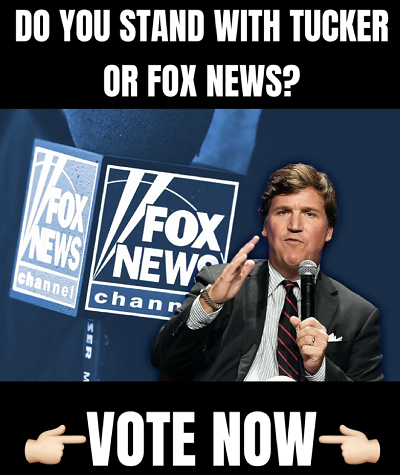 Fox dismissed Carlson on April 24, a decision that has rocked cable news and left Republicans wondering where the nation's leading conservative voice will land next. Some spectators have suggested he is popular enough to garner support for a presidential campaign, though taking on former President Donald Trump would require bending over backward to criticize a figure who Carlson frequently praised on his show.
Carlson has given no indication of his future plans apart from releasing a cryptic video on Twitter that garnered 57 million views in just 24 hours.