Pemex, a Mexican state-owned oil company that also operates in the United States, had three separate fires break out at different facilities on Thursday.
On Thursday, Pemex announced that there had been a fire at the Tuzandepetl storage facility located in the state of Veracruz. According to the Mexican company, the fire originated from the drilling equipment, and the cause is still unknown. Pemex reported that five workers are currently missing, and three others have been hospitalized and are receiving treatment for their injuries. The company also stated that the fire has been extinguished.
Pemex later announced on Thursday that a fire occurred at the Minatitlán refinery located in Veracruz, the same state. Although the fire was later contained and extinguished, five workers sustained injuries during the incident.
'Coincidentally,' another fire broke out at a facility in Texas.
A Pemex facility in Deer Park, Texas experienced its third fire within a single day. As reported by Reuters, a unit at the Pemex-run refinery in Deer Park caught fire on Thursday, prompting a community alert. However, the incident was swiftly managed within the refinery, and Reuters later updated that an all-clear had been issued.
See footage below:
ALERT 🚨 3 fires broke out at three different facilities in Mexico and the U.S. operated by state-owned Mexican oil company Pemex in just one day – reports pic.twitter.com/R9uJFMZ6Mf

— Insider Paper (@TheInsiderPaper) February 24, 2023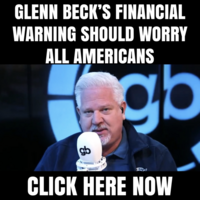 JUST IN: Three different fires break out at three different Mexico state-owned oil facilities in the same day, one of them being in Texas.

Totally normal.pic.twitter.com/jqpI8LBdqO

— Collin Rugg (@CollinRugg) February 24, 2023
Check out what oilprice.com reported:
Pemex facilities have often suffered incidents in recent years. Last November, 19 people – including Pemex workers and civil protection personnel – were injured after a leaking pipeline exploded in Veracruz.

Two months prior to this incident, a gas pipeline run by Pemex exploded in the Mexican state of Tabasco in September, causing a fire and leading to the evacuation of all workers at the Paredón Hydrocarbon Separation Station.

In another major explosion involving Pemex's assets, a fire broke out at a Pemex oil platform in the Bay of Campeche in the southern Gulf of Mexico in August 2021. The fire, which occurred during maintenance, killed five workers and injured another six. The outage as a result of the fire reduced Pemex's production by some 444,000 bpd.