A fleet of 52 yellow school buses in a mobile procession protesting gun violence visited the residence of Sen. Ted Cruz, R-Texas. The mile-long convoy to Cruz's office was led by gun control advocacy organization Change the Ref, stopping first at Cruz's Houston home in the protest dubbed, "The NRA Children's Museum."
According to a press release from Change the Ref, the buses contained 4,368 empty seats, a reference to the number of children who were killed by gun violence in 2020. The release states that supporters of Change the Ref said they want Cruz to implement universal background check legislation for those who want to buy a gun.
An exhibit of artifacts, photos, videos, audio recordings, and personal memories of these children who have lost their lives to guns was featured on some of the buses.
Some of the buses rolling down an interstate decorated with memorabilia could be seen on the video from the convoy, including a jersey that belonged to Joaquin Oliver, who died in the 2018 Parkland mass school shooting.
The setup was similar to the convoy of Freedom truckers, but for a completely different purpose and protest.
The boy's parents, Manuel and Patricia Oliver are the co-founders of Change the Ref. "This morning we left you a letter that our son Joaquin wrote nine years ago. I wonder if you had chance to read it? I think it's time for you to listen to our son and start prioritizing kids over the NRA's money," Manuel Oliver tweeted.
Oliver said in the release: "To commemorate this horrific historic moment, we are showing American voters the toll these politicians have taken on our children's lives with this all-too-real archive."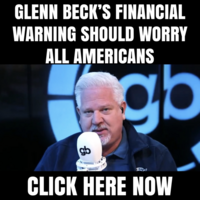 In a statement, a spokesperson for Cruz said that the Senator is "committed" to enact policies to stop school shootings from happening. The statement read: "He introduced legislation to double the number of school resource officers, hire 15,000 school-based mental health professionals to ensure there is early intervention to identify and help at-risk kids, to provide significant resources for enhanced school safety, and to improve the gun background system and prosecute persons who try to illegally buy guns."
Previously, Ted Cruz was confronted at a Houston restaurant by someone who heckled the Republican, but the security guards took care of that quickly. An activist confronted Sen. Ted Cruz at a Houston restaurant after his speech at the National Rifle Association's annual convention. The activist got in Ted Cruz's face, yelling at him about his views on guns shortly after the Uvalde school shooting took place. Ted Cruz stood tall and eventually sent the activist packin'.
The man yelled: "Why does this keep happening?" and accused Ted Cruz of "taking blood money" – a reference to Cruz giving a speech at the NRA convention soon after the massacre at Robb Elementary School where 19 children and two adults were killed.
The NY Post fingered the activist's identity, saying he was "identified as Benjamin Hernandez with the liberal-leaning group Indivisible Houston, yells as security pushes him out of the eatery."
The activist blurted out: "when 19 children died, that is on your hands …Ted Cruz that is on your hands."
This story syndicated with licensed permission from Frank at TrendingViews.com. Follow Frank on Facebook and Twitter