Frank Tammaro, a 95-year-old Korean War veteran, told New York lawmakers that he was given less than two months to find a new place to live after his Island Shores nursing home was sold to make way for another shelter to house illegal aliens.
Tammaro shared his experiences with New York State Rep. Nicole Malliotakis at a press conference on Monday. "The thing I'm annoyed about is how they did it, it was very disgraceful what they did to the people in Island Shores," Tammaro said.
The veteran stated that Island Shores did notify residents about the sale, but stressed that residents were not given enough time to relocate. "Then one day there was a notice on the board. I think that gave us a month and a half to find out where we were going to go," he said. "I thought my suitcases were going to be on the curb because I'm not that fast."
"If it wasn't for my daughter, they would've been on the curb. That was it. I said, 'No, no, no, no, you're not moving me,' and they said, 'Yes, yes, yes we are.' Everything was done behind closed doors – we didn't have a chance to actually make any attempt to stop them because there wasn't enough time."

New York City Councilman David Carr confirmed to local outlet SI Live that a new migrant housing facility will be opening at the former Island Shores location this week.
In response to the massive influx of illegal aliens arriving in New York City due to the city and state's "sanctuary" policies, officials have converted a number of gyms, hospitals, hotels and assisted living facilities into shelters for migrants.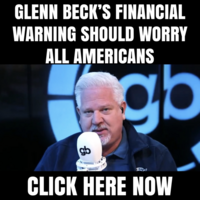 The opening of the Island Shores site in Staten Island spawned several weeks of protests. Former mayoral candidate and Guardian Angels co-founder Curtis Sliwa was among those arrested for protesting outside the facility last month.