On Tuesday morning, Governor Abbott tweeted that he had used the invasion clauses of the U.S. and Texas constitutions to defend Texas citizens from the ongoing border crisis brought on by the Biden administration's revisions to immigration and border security regulations.
The governor claimed that the Invasion Clause gives the state the authority to detain people attempting to enter Texas unlawfully.
Plans for the governor include:
Deploy the National Guard to safeguard the border, and to repel and turn back immigrants trying to cross the border illegally
Deploy the Texas Dept. of Public Safety (DPS) to arrest and return immigrants to the border who crossed illegally, and to arrest illegal immigrants for criminal activity;
Build a wall in multiple counties on the border;
Deploy gun boats;
Designate Mexican drug cartels as foreign terrorist organizations;
Enter into a compact with other states to secure the border;
Enter into agreements with foreign powers to enhance border security;
Provide resources for border counties to increase their efforts to respond to the "border invasion."
I invoked the Invasion Clauses of the U.S. & Texas Constitutions to fully authorize Texas to take unprecedented measures to defend our state against an invasion.

I'm using that constitutional authority, & other authorization & Executive Orders to keep our state & country safe: pic.twitter.com/2Jt5HEMgp5

— Greg Abbott (@GregAbbott_TX) November 15, 2022
The Texas governor's action follows two consecutive record-breaking years of migrant border arrests as a result of Biden administration policy changes. According to official reports from U.S. Customs and Border Protection, more than 2.2 million migrants were apprehended in the just finished Fiscal Year 2022 and nearly 1.7 million in the previous Fiscal Year 2021. Agents only detained 400,000 migrants in the final full year of the Trump presidency.
According to CBP data, the five Texas-based Border Patrol sectors account for over two-thirds of all migrant arrests. In FY22, this equates to 1.26 million migrants.
According to Article IV Section 4 of the US Constitution: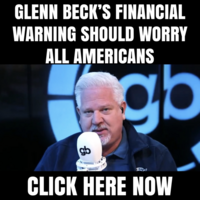 The United States shall guarantee to every state in this union a republican form of government, and shall protect each of them against invasion; and on application of the legislature, or of the executive (when the legislature cannot be convened) against domestic violence.
Additionally, Article 4, Section 7 of the Texas Constitution states:
GOVERNOR AS COMMANDER-IN-CHIEF OF MILITARY FORCES. He shall be Commander-in-Chief of the military forces of the State, except when they are called into actual service of the United States. He shall have power to call forth the militia to execute the laws of the State, to suppress insurrections, and to repel invasions.
The governor's directive on Tuesday is the latest development in a growing series of responses to the federal government's lack of action in securing the U.S.-Mexico border, notably in Texas.
In April, Governor Abbott's spokesperson Renae Eze told Breitbart that, "Since President Biden took office over a year ago, his dangerous open border policies have created an ongoing crisis along our southern border, with a 61-year record-high of illegal immigrants surging into our state smuggled by the cartels, along with deadly drugs like fentanyl, weapons, and other contraband."  He continued, "Texas border communities and local officials are overwhelmed and overrun by the historic levels of illegal crossings, and President Biden has turned a blind eye to their suffering."
Governor Abbott issued an increased inspection order for commercial trucks coming into Texas from Mexico at the beginning of April in an effort to put pressure on border states in Mexico to take measures to protect their side of the Rio Grande, according to Breitbart Texas.
Under Operation Lone Star, Governor Abbott sent out more troopers from the Texas Department of Public Safety and the Texas National Guard in June 2021 to help build new border barriers and apprehend migrants who were illegally crossing the border.
Breitbart stated that in September of this year, Governor Abbott classified some Mexican drug gangs to be "terrorist organizations" and ordered their "dismantling."
During a border security round table in September in Midland, Texas, Governor Abbott declared, "Fentanyl is a clandestine killer, and Texans are falling victim to the Mexican cartels that are producing it. Cartels are terrorists, and it's time we treated them that way. In fact, more Americans died from fentanyl poisoning in the past year than all terrorist attacks across the globe in the past 100 years. In order to save our country, particularly our next generation, we must do more to get fentanyl off our streets."
In July, Kinney County, Texas, became the first county in the state to declare the "existence of an invasion," and county commissioners urged Abbott to do the same.
As Texas continues to step up in the absence of the federal government, all strategies are still on the table, Abbott's spokesperson Renae Eze stated in a written statement in July. Texas has deployed thousands of Texas National Guard soldiers and DPS troopers and spent over $4 billion of Texas taxpayer money to secure our border, including building our own border wall, erecting strategic barriers, and sending significant resources to help our local partners as was mentioned regarding President Biden's disregard for the ever-growing humanitarian crisis.
President Biden and both parties in Congress ought to act now to secure our southern border, Eze continued. Texas will continue to adopt new, previously unheard-of measures to address the problems brought on by the Biden Administration as the border concerns persist.