CNN host Don Lemon is supposedly going to be fired from CNN soon, and so it appears that he's doing everything possible to keep up a brave face as a committed leftist and continue pushing ridiculous lines about Trump to try and keep the leftists watching his show and radical leftists looking bad.
And such is what Lemon showed himself to be up to on a recent episode of his show in which he and a guest went on a crazy line of attack against Trump, yelling about how dangerous it was that he brought documents to Mar-a-Lago with him. Of course, Trump's lawyer was able to blast that narrative to smithereens, but it's what they were pushing.
Lemon, for example, not only harangued Trump about the documents issue but attacked Republicans for not attacking Trump strongly enough in regard to the documents, saying:
"I think a better option is what you said. He shouldn't have had the documents. That's objectively true. Whether or not I think what is true is that the archives and the DoJ just wanted the records back and went in and got them. That's all — whether he's going to be indicted, you're right about that. I think we will cross that bridge when we get to it but the point is, aren't they running out of excuses?"
And a guest of his went on and on about the documents as well, claiming that Trump should have handed them over from the beginning, ignoring that perhaps it was fine and legal for Trump to do what he did. That CNN personality, Laura Coates, said:
"The reason we're here and an execution of the search warrant and a legal filing suggesting all you were supposed to do here is not have a criminal referral but gone back to the archives, that would have been standard back and forth. That's not what happened in the past. It not what should have to happen at all. We're dealing with documents of this nature. We should never be here. We should never know about this. The story should have ended when the first 15 boxes were returned and that should have been all of them."
While that might have played well with the "7 cats, no kids, and no realistic chance of dating someone in the near future" crowd of angry, blue-haired shrews that watch CNN nowadays, but it was a narrative blown to pieces by former President Trump's lawyer, who appeared on Fox News and said that Trump did nothing illegal because he had declassified the documents. In her words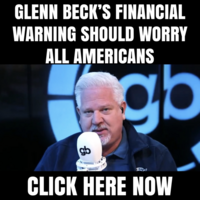 "I think that they were astute in their filing today. And part of the legal team that brought this up. I think that they did put this picture as Mr. Turley mentioned was more for the public eye. And that is exactly what we are not supposed to do. It's not about the preparation. It's about the justice. And it's not what we have seen out of this administration.
"We are seeing a lot of public play and I hope that we can get the special master put in place so that we can have some impartial mediators to look at everything and get the documents that are supposed to be with the president back and look at everything. In a perfect eye. The presidential act protected him and allowed him to declassify materials, nobody talks about that. Instead they look at the statutes they brought. I think that our papers are good and looking forward to what to the judge has to say tomorrow."
By: TheAmericanTribune.com, editor of TheAmericanTribune.com. Follow me on Facebook and Subscribe to My Email List