On Tuesday, far-left Democrat Congressman Adam Schiff appeared to throw Joe Biden under the bus over his growing classified document scandal.
Over the past several weeks, troves of classified documents have been found at Biden's offices and home.
Biden, who once wondered how former President Trump could be so careless with having classified documents at his Mar-A-Lago home, has been hiding from the press, refusing to give answers regarding the scandal.
During a recent interview, Schiff said he doesn't "know any reason why people would" bring classified documents to their homes, appearing to jab at Biden.
"This is what's so astounding, I think, for all of us on the Intelligence Committee. I never take classified documents to my house," Schiff said during an interview with MSNBC's Andrea Mitchell, who asked if he had ever taken records home. "I don't know any reason why people would."
The Democrat continued by referring to a SCIF, a secure location where classified documents can be viewed.
"I am so paranoid when I go into the SCIF and out of the SCIF to make sure I've got no electronics on the way in, that I've got nothing with me on the way out. I am very, very careful about it, and I would assume that everyone else is, but clearly there's a problem here," he added.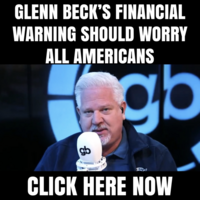 WATCH:
On Tuesday, It was revealed that a dozen classified documents were found at the home of former Vice President Mike Pence in Indiana. They were then turned over to the FBI.
The Justice Department has already appointed two special counsels to investigate the handling of classified materials by former President Donald Trump and President Joe Biden, both of whom kept such documents in their homes and offices.
Check out what the Daily Wire reported:
Schiff said there is a "systemic problem" with how White House officials are handling classified materials and called for an intelligence community risk assessment.

In the four years since he became chairman of the intelligence panel in 2019, Schiff has become a controversial figure, in part of his public claims of there being "ample" evidence of collusion between Trump and Russia as well as his handling of whistleblower allegations during the Ukraine impeachment saga.

Speaker Kevin McCarthy (R-CA) has accused Schiff of being a repeat liar in vowing to remove Schiff from the Intelligence Committee this session of Congress, along with Rep. Eric Swalwell (D-CA). Daring McCarthy to make good on his pledge, Minority Leader Hakeem Jeffries (D-NY) formally recommended Schiff and Swalwell to stay on the committee, calling them "eminently qualified."