The darkness that dwells within some individuals in our world is absolutely frightening and what makes it more disturbing is that it's difficult, if not completely impossible, to understand and reconcile the evil that can come from a person, especially when it is aimed at the innocence and purity of a child.
A neonatal nurse from the United Kingdom, who allegedly killed seven babies and tried to kill ten others, apparently wrote chilling notes that said, "I am evil" and "I killed them on purpose because I'm not good enough," according to details revealed by the prosecution involved in the case.
Fox News said, "Lucy Letby, 32, who worked in the neonatal unit of the Countess of Chester Hospital, left handwritten notes in her home that police found when they searched it in 2018, prosecutor Nick Johnson told the Manchester Crown Court jury, according to the BBC."
What kind of wickedness overtakes a person to make them murder a child? Is this strictly a mental illness? Or could it be possible there are other, darker forces at play? There aren't a lot of folks these days who believe in the supernatural, but it's a real possibility something was working on the brokenness of this nurse to push her over the edge and transform her into the slayer of innocence.
Here's more from the Fox report:
"I don't deserve to live," read one of Letby's notes, which were projected onto a large TV screen for the courtroom to see. "I killed them on purpose because I'm not good enough to care for them. I am a horrible evil person." One read in large capital letters: "I AM EVIL. I DID THIS."

Johnson also said some notes contained "many protestations of innocence," such as one with the phrase, "I haven't done anything wrong, and they have no evidence so why have I had to hide away?"
"Well, ladies and gentlemen, that in a nutshell is your task in this case," Johnson went on to say to the jury. "Whether or not she did these dreadful things is the decision you will have to make when you have heard all the evidence."
One of Letby's attorneys, Ben Myers, went on to try and create a narrative that characterized the notes she left behind as expressions of "anguish not guilt."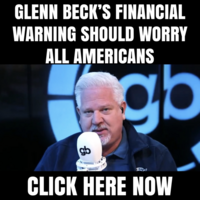 Myers attempted to make the case that "anyone with an ounce of human understanding" would see the notes as "the anguished outpouring of a young woman in fear and despair when she realizes the enormity of what is being said about her."
The attorney then pointed out how other messages included in the nurse's notes stated things like "I'll never marry or have children" and "I haven't done anything wrong."
I would say murder is doing something wrong. Pretty much every person I know would agree with that sentiment as well. Clearly, this woman is mentally disturbed.
Oddly enough, Letby has actually pleaded not guilty to seven counts of murder and 15 counts of attempted murder. The trial for her is scheduled to last a total of six months. Here's to hoping justice is served and that the families of the victims receive the closure they deserve.