Brittney Giner is the America-bashing WNBA player that engaged in a highly public protest against the United States flag and anthem during the 2020 WNBA season following George Floyd's death, saying "I honestly feel we should not play the national anthem during our season. I think we should take that much of a stand." and "I'm going to protest regardless. I'm not going to be out there for the national anthem. If the league continues to want to play it, that's fine. It will be all season long, I'll not be out there. I feel like more are going to probably do the same thing. I can only speak for myself."
Well, now she's begging for America's help in getting out of having to go to a Russian prison for smuggling drugs into the Russian Federation, recently sending a letter to Team Biden that read, in part:
"… As I sit here in a Russian prison, alone with my thoughts and without the protection of my wife, family, friends, Olympic jersey, or any accomplishments, I'm terrified I might be here forever"
"On the 4th of July, our family normally honors the service of those who fought for our freedom, including my father who is a Vietnam War Veteran. It hurts thinking about how I usually celebrate this day because freedom means something completely different to me this year."
"Please do all you can to bring us home. I voted for the first time in 2020 and I voted for you. I believe in you. I still have so much good to do with my freedom that you can help restore. I miss my wife! I miss my family! I miss my teammates! It kills me to know they are suffering so much right now. I am grateful for whatever you can do at this moment to get me home."
That apparently didn't work, as she's still stuck in Russia and not that much seems to be being done to get her out of sitting in a gulag for ten years, so now her coach is breaking out the jar of typical leftist accusations and accusing Team Biden of being…you guessed it, sexist, racist, and homophobic, in not working harder to bring her home.
News on that comes from Sports Illustrated, which reported that Phoenix Coach Vanessa Nygaard said: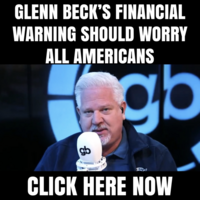 "If it was LeBron, he'd be home, right? It's a statement about the value of women. It's a statement about the value of a black person. It's a statement about the value of a gay person. All of those things. We know it, and so that's what hurts a little more."
Griner is a gay, black woman, so she hits all the diversity buckets that leftists can use in demanding Biden do more to release her, So far, however, that hasn't panned out. We'll see if it changes now that Coach Nygaard has made the "racist, sexist, homophobe" accusations explicit.
By: TheAmericanTribune.com, editor of TheAmericanTribune.com. Follow me on Facebook and Subscribe to My Email List