As part of Texas Governor Greg Abbott's attempts to fight federal immigration policies amid the present border crisis, a third migrant bus landed in Washington, DC, at about 8 a.m. Friday.
WATCH THE FIVE REACT ON VIDEO:
Following Abbott's announcement that Texas Division for Incident Management employees would be transferring migrants released in Texas localities to the nation's capital, Texas began sending an undefined number of buses to Washington, DC, on April 8. Many assumed the governor would not follow through after the White House labeled it as a "publicity stunt." On Friday, about 30 migrants boarded the bus.
"What better location for them to go than the United States Capitol's steps?" Abbott posed the question to the hosts of "America's Newsroom" only a few weeks ago, said a report.
On April 13, the first migrant bus pulled up in DC, following the second bus the next day. Immigrants from Venezuela, Cuba, Nicaragua, and Columbia boarded both buses.
The party spoke with the media in Spanish and finally formed a prayer circle near where they were left off.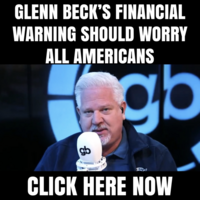 Abbott has been harshly critical of Biden's administration's treatment of the border issue, claiming that the federal gov. failed to assess the situation correctly.
Abbott said that more than 1.6 million individuals have immigrated into Texas illegally in the last 15 months during remarks at a Texas Dept. of Safety Memorial event.
A Department of Homeland Security source informed Fox News in February that around 220,000 known "gotaways" have eluded the Border Patrol since October 2021.
However, the legality of Abbott's decision to deploy migrant buses to Washington, DC, is still being debated. Arizona v. the US, a Supreme Court ruling from 2012, determined that states may not set their own immigration rules.
Abbott has urged Mexico to do more to reduce illegal immigration. During his interview on "Tucker Carlson Tonight" on Thursday night, he warned of economic consequences.
"The inevitable effect is that these governors of states related to Texas will be knocking on our door crying for help," Abbott said on Tucker Carlson's show. "As they scream for help, we demand that they put in place security measures that will minimize illegal immigration at the border."