Monday afternoon reports have indicated an unexpected resignation in the U.S. House of Representatives coming from the Texas delegation. Republican Congressman Michael Burgess who represents the greater Dallas area announced Monday that he will not seek re-election after just over twenty-years of service.
As reported by Texas Tribune, the longtime foil of Democrat efforts in the Lone Star State, now 72, was elected in 2002 following the retirement of House Majority Leader Dick Armey, defeating Armey's son in the primary. Since then he has held the seat in the DFW suburbs "comfortably," as the outlet put it.
Burgess formerly chaired the Subcommittee on Health under the House Committee on Energy and Commerce Committee, and as an obstetrician by trade from a family of physicians who fled Canada to escape from Socialized healthcare, he was instrumental in Republican efforts to roll back the so-called 'Affordable Care Act.'
In a statement posted to X Rep. Burgess said,
"It is with a satisfied and grateful heart that I announce that I will not be seeking re-election to the United States House of Representatives in 2024. Not very many are blessed with the opportunity to have two meaningful and impactful careers. After spending nearly three decades practicing medicine in North Texas, it is the honor of my life to represent my friends and neighbors in the United States Congress."

He added, "There is still a lot to be done on behalf of the constituents of the 26th district of Texas. My office will deliver uninterrupted assistance and will continue to provide exceptional service."

"I especially want to thank my family and my wife, Laura, for their steadfast love and encouragement. Additionally, elected officials are only as good as their staff and words cannot adequately express my gratitude to my tea. finally, thank you to the 26th District of Texas and the volunteers that have entrusted me with their support."
My statement on today's announcement: pic.twitter.com/nApMLsSHCd

— Michael Burgess, MD (@michaelcburgess) November 14, 2023
Burgess is the second longtime Texas Republican to announce a departure from Congress, preceded by Congresswoman Kay Granger (R-TX) who also announced her retirement after serving since 1997.
As reported by The Texan, Republican Texas Legislator Rep. Jared Patterson, whose district is overlapped by the 26th District Burgess represents commented, "he's long been an advocate for conservative policy and has represented Denton and Cooke Counties well. He was also the first congressman in Texas to endorse President Trump for president."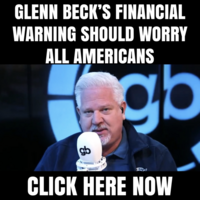 The outlet also noted that Burgess was endorsed by former President Donald Trump and was among 17 Congressman who voted to sustain objections to the 2020 Electoral College certification on January 6th 2021. A Trump supporter, Burgess said of the President, "President Trump is taking the steps well within his authority, and based off intelligence gathered in the Obama Administration, to keep our country safe."