Anheuser-Busch may be sneaking one past the referee with its latest advertising blitz to recoup the millions of customers it lost after partnering with a transgender social media influencer earlier this year.
UFC, the freeform martial arts fighting league that styled itself as an "anti-woke" alternative to America's major league sports, shocked its fans on Wednesday when it announced that the parent company to Bud Light would be getting a front seat with the league's millions of fans via a multi-year sponsorship agreement.
According to a press release obtained by The American Tribune, Anheuser-Busch framed the partnership as an exciting new opportunity to repair the image of its embattled pilsner.
"UFC®, the world's premier mixed martial arts organization and part of TKO Group Holdings (NYSE: TKO), together with Anheuser-Busch, one of America's most iconic companies, today announced a new multiyear marketing partnership. Effective January 1, 2024, the brewer will become the exclusive "Official Beer Partner of UFC." With this sponsorship, in the U.S., Bud Light will bring easy enjoyment to 21+ fans with 360-degree programming, including custom social and digital content, broadcast integration, on-site presence, and more."
The statement added that Bud Light would be a key advertiser in all UFC fights for the foreseeable future.
"AB InBev, the world's leading brewer and global parent company of Anheuser-Busch, will be UFC's Official Global Beer Partner and will receive a deep level of integration into key UFC assets, ranging from live events, including broadcast features and in-arena promotion, to original content distributed through UFC's popular digital and social channels. Through UFC's far-reaching global footprint, AB InBev will have meaningful brand visibility before more than 700 million fans in 170 countries, as well as an estimated 900 million TV households that receive UFC's broadcasts.
"Among the more notable integrations, in the U.S. Bud Light will receive prominent branding inside the most recognizable setting in all of sports, the world-famous Octagon®, at every UFC event including all Pay-Per-Views and Fight Nights, DANA WHITE'S CONTENDER SERIES, THE ULTIMATE FIGHTER reality series, and ROAD TO UFC, a win-and-advance tournament for Asia's top MMA prospects. Bud Light will also be integrated into custom broadcast features in all U.S. UFC Pay-Per-Views, with their popular "Easy to Enjoy" and "Easy to Celebrate" fan campaigns highlighted in the segments."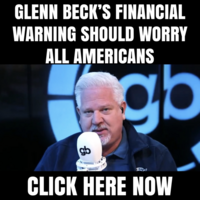 UFC CEO Dana White extolled the virtues of Bud Light, calling the brand one of his original partners.
"Anheuser-Busch and Bud Light were UFC's original beer sponsors more than fifteen years ago. I'm proud to announce we are back in business together. There are many reasons why I chose to go with Anheuser-Busch and Bud Light, most importantly because I feel we are very aligned when it comes to our core values and what the UFC brand stands for. I'm looking forward to all of the incredible things we will do in the years ahead."
After dropping from the top 10 most popular beers in the U.S., Bud Light has its work cut out in the wake of a summer season that saw its market share cut by up to 25 percent as conservatives fled the brand. The brew-haha originally began due to a social media campaign the beer brand launched with Dylan Mulvaney, an ostentatious transgender influencer, but the controversy grew wider as the company's vice president of marketing ridiculed Bud Light's base of blue-collar beer drinkers while the company's CEO refused to apologize for the mess. Instead, Bud Light doubled down on marketing stunts, releasing camo-printed cans and offering discounts so steep that it was literally giving beer away for free.
Presently, Anheuser-Busch is operating a cash incentive program as it begs distributors to keep its poor-selling pilsner on store shelves through the spring.