It's been a very bad week to be Apple CEO Tim Cook. Cook has tangled with Twitter owner and CEO Elon Musk over potentially removing the tech giant from the Apple app store, and Musk had some pointed questions about the lack of advertising by Apple on Twitter. Then to compound things, Apple dropped a super shady update on iPhones in mainland China that restricted use of the popular Airdrop feature. Why is this significant? Because China is in the middle of widespread protests over the CCP and their draconian "zero Covid" policy that is currently locking down much of the country. The protesters had been using airdrop to communicate without government interference and Apple basically aided and abetted the Chinese government to suppress their citizens. Read about that here.
While it seems the war with Twitter has cooled off a bit in the last few days, the issue with China has not. Many are calling on Cook, and the Biden administration to denounce, or in Cook's case at least comment on what is going on in China specifically in regard to Apple and suppression of free speech. If there was a cat skulking about the halls on Capitol Hill earlier this week, he certainly was in possession of Tim Cook's tongue. Check this out.
Apple CEO Tim Cook remained silent on Thursday when asked a series of questions about Apple's interference in recent protests in China challenging President Xi Jinping's authoritarian rule and strict "zero-Covid" policy.
Fox Business's Hillary Vaughn asked Cook if he supports the Chinese people's right to protest and if he has any reaction to the factory workers that were beaten and detained for protesting Covid lockdowns. Cook, who was on Capitol Hill Thursday to meet with lawmakers, did not respond.
It was indeed a very awkward walk down the hall for Cook as Vaughn asked him time and again about China and protests only to receive no answer. Not even a peep.
Tim Cook on the Hill, via @hillary__vaughn: pic.twitter.com/4Fldolz69A

— Jacqui Heinrich (@JacquiHeinrich) December 1, 2022
The sad and obvious fact is, Cook is a coward and a shill for the Chinese Communist Party and is beholden to them and Apple. Cheap labor and money likely were in possession of Cook's tongue and soul, so we can exonerate the cat. Vaughn however wasn't done.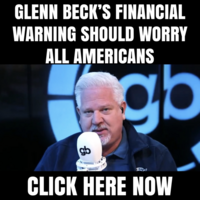 She then asked if he "regrets restricting airdrop access that protesters used to evade surveillance from the Chinese government" and if he believes it is "problematic" to do business with the Chinese Community Party when they "suppress human rights." Cook did not answer either question.
Of course, he doesn't regret it. The overlords at Apple and in China are pulling the strings. The Chinese people, despite the oppressive totalitarian regime have largely had enough of Covid policies that clearly do not work, but to protest in China is different than most anywhere else in the world. Americans protest at the drop of a hat and then go home to their happy, carefree lifestyles. To protest openly in China is to risk prison or even death. Apple's restriction of Airdrop is not only soulless, but also signifies that they hold profits over basic human rights. If anyone didn't already know that, now they do.
The latest update allows iPhone users in China to only receive files, images, and videos from other non-contacts for 10 minutes, after which the AirDrop settings automatically shift back to contact-only, per 9to5Mac.
Meanwhile, Apple previously excluded users in China from a feature designed to give users more privacy online last year. In 2017, the tech giant pulled several virtual private network services from the Chinese version of its App Store, according to CNBC.
There is no doubt Apple and Tim Cook are CCP lackeys that care more about profit and market share than people. It may be time to take our money elsewhere and punish Apple with the only thing they understand, profits.