Employees are protesting against Apple's return-to-work plans with a petition, claiming that a recent directive ordering many employees to return to the office at least three days a week may have a harmful impact on their well-being. Apple CEO Tim Cook reportedly instructed employees in the San Francisco Bay Area to report to work three days each week beginning on September 5. This was written in a memo that has recently been revealed. Workers will be asked to report to work on Tuesdays and Thursdays in addition to a third day that will be decided by individual teams. The memo stated that additional offices would "hear more details shortly."
Apple Together, which defines itself as a global solidarity union of employees from throughout the corporation, posted the petition online. "Are you an office-based Apple employee? Are you less than thrilled with the RTO mandate? Sign the petition, lets stand together," is the message that calls the people to action.
"For the past 2+ years, Apple's formerly office-based employees have performed exceptional work, flexibly, both outside and inside traditional office environments," the petition explains. "However, Apple leadership recently announced they require a general return to office starting the week of September 5 (Labor Day), said NBC News.
"This uniform mandate from senior leadership does not consider the unique demands of each job role nor the diversity of individuals," the petition claims. "Those asking for more flexible arrangements have many compelling reasons and circumstances: from disabilities (visible or not); family care; safety, health, and environmental concerns; financial considerations; to just plain being happier and more productive.
"We believe that Apple should encourage, not prohibit, flexible work to build a more diverse and successful company where we can feel comfortable to 'think different' together," it concludes.
When the epidemic struck, many businesses faced various challenges. But the iPhone maker has prospered during the pandemic, with its market valuation approximately doubling from $1.4 trillion in February 2020 to $2.8 trillion now. Some workers believe that indicates their ability to do their jobs is not hindered by a lack of office culture.
Return-to-work chats are reportedly one of the most common topics among Apple employees.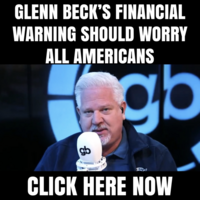 This story syndicated with licensed permission from Frank who writes about daily news articles. Follow Frank on Facebook and Twitter