Several Arab leaders have decided to withdraw their attendance from President Biden's scheduled meetings following a tragic incident involving a hospital bombing.
The scheduled meetings between President Joe Biden and Palestinian Authority President Mahmoud Abbas, Jordanian King Abdullah II, and Egyptian President Abdel Fattah el-Sisi were called off subsequent to the bombing incident that targeted a hospital in Gaza.
"After consulting with King Abdullah II of Jordan and in light of the days of mourning announced by President Abbas of the Palestinian Authority, President Biden will postpone his travel to Jordan and the planned meeting with these two leaders and President Sisi of Egypt," a White House official said in a statement. "The President sent his deepest condolences for the innocent lives lost in the hospital explosion in Gaza, and wished a speedy recovery to the wounded. He looks forward to consulting in person with these leaders soon, and agreed to remain regularly and directly engaged with each of them over the coming days."
"I am outraged and deeply saddened by the explosion at the Al Ahli Arab hospital in Gaza, and the terrible loss of life that resulted," Biden said in a statement.
"Immediately upon hearing this news, I spoke with King Abdullah II of Jordan, and Prime Minister Netanyahu of Israel and have directed my national security team to continue gathering information about what exactly happened. The United States stands unequivocally for the protection of civilian life during conflict and we mourn the patients, medical staff and other innocents killed or wounded in this tragedy," he added.
According to The Jerusalem Post, an explosion occurred on Tuesday at the Al Ahli Arab Hospital in Gaza City, resulting in the reported deaths of several individuals.
However, the responsible party has yet to be officially determined, since contradictory accounts suggest that it may have been either an Israeli or Hamas attack.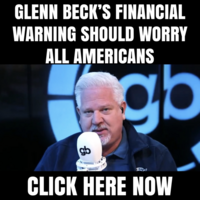 The New York Times reported that U.S. officials, and Israel, are blaming an Islamic terrorist group for the deadly blast.
"American officials say they have multiple strands of intelligence — including infrared satellite data — indicating that the deadly blast at a Gaza hospital on Tuesday was caused by an armed Palestinian group," the Times reported.
"The intelligence includes satellite and other infrared data showing a launch of a rocket or missile from Palestinian fighter positions within Gaza," the report added. "American intelligence agencies have also analyzed open-source video of the launch showing that it did not come from the direction of Israeli military positions, the officials said. Israeli officials have also provided the United States with intercepts of Hamas officials saying the strike came from forces aligned with Palestinian militant groups."
"While we continue to collect information, our current assessment, based on analysis of overhead imagery, intercepts and open-source information, is that Israel is not responsible for the explosion at the hospital in Gaza yesterday," said Adrienne Watson, a spokeswoman for the National Security Council.
The Times had initially ascribed likely blame to Israel with its reporting. "Israeli Strike Kills Hundreds in Hospital, Palestinians Say," was its original headline.
On Wednesday, President Biden had scheduled meetings with President Abbas, King Abdullah, and President Sisi in Jordan, with the aim of addressing the humanitarian needs of the civilian population in Gaza. Nevertheless, the excursion has been cancelled subsequent to Biden's consultation with the dignitaries.
According to a report by The Jerusalem Post, the Israel Defense Forces (IDF) said that the hospital was targeted by a missile launched by Palestinian Islamic Jihad militants. On the contrary, authorities in Gaza assert that the missile was launched by the Israeli Defense Forces (IDF).
The United States Secretary of State, Antony Blinken, undertook a visit to Israel and officially said on Monday that President Biden will go on a journey to the aforementioned nation on Wednesday. Following the attack on Israel by the terrorist organization Hamas, President Biden has expressed a firm commitment to provide support to Israel in its conflict with Hamas. In fact, he went so far as to assert on Sunday that the full eradication of this terrorist outfit is imperative.
Since Biden's announcement that he would be visiting Israel on Wednesday, the Iranian-affiliated Lebanese terror group Hezbollah announced that it would be organizing a "Day of Rage" about the Hamas-Israel War.
Get more of Kyle Becker's commentary by subscribing to his new "Relentless Podcast."