On Sunday, Argentina defeated France in the 2022 World Cup, giving legendary soccer player Lionel Messi his first World Cup win.
"Argentina held a steady 2-0 lead up until the 81st minute until 23-year-old forward sensation, Kylian Mbappe, pushed the match into extra time for France after scoring two goals in the clutch," the Daily Caller reported.
The Daily Caller continues:
As it would turn out, Argentina would go on to win in overtime during a penalty shootout 4-2 to secure their first World Cup title victory since 1986 despite Mbappe's heroic efforts. Argentina dethroned the reigning champions, and it was easily one of the best games of the tournament, and perhaps of all-time.
After the game finished, a woman in the front row at the sporting event flashed her breasts to everyone at the stadium and everyone watching at home.
WATCH:
TITS OUT FOR THE BOYS pic.twitter.com/RCUvSnENle

— Barstool Sports (@barstoolsports) December 18, 2022
Check out some reactions below: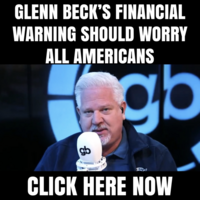 I'm sure she'll have a sudden heart attack tonight

— rick (@paulywalnutsjr) December 18, 2022
Why do people post videos like these?
Where are your manners? Where is your dignity? Where are your morals? Where is the full video?

— Macky (@Macky_Trades) December 19, 2022
Ya she's dead 🪦

— Michael (@mkeslva) December 18, 2022
Pretty bold move to pull out there in the Middle East

— Sean Garrett (@Sean_Garrett28) December 18, 2022