Arkansas ordered the subsidiary of a Chinese-owned company to divest itself of 160 acres (774,400 square yards) of agricultural land on Tuesday, the first such action under a spate of new laws restricting foreign ownership of farmland across the country.
Attorney General Tim Griffin stated that Northrup King Seed Co. has two years to dispose of its Craighead County property in accordance with legislation passed by the majority-Republican Legislature and signed by Republican Governor Sarah Huckabee Sanders earlier this year.

Northrup is a subsidiary of Syngenta Seeds, which is owned by the Chinese state-owned company ChemChina.
Sanders, at a news conference with Griffin to announce the transfer, stated, "We will make sure that every company operating in Arkansas is a friend to Arkansas and good to hard-working Arkansans,"
Syngenta expressed disappointment with the state's decision regarding land it has possessed since 1988. The company stated that no one from China has ever instructed its executives to purchase, lease, or otherwise acquire land.
"Our people in Arkansas are Americans led by Americans who care deeply about serving Arkansas farmers. This action hurts Arkansas farmers more than anyone else," the company said.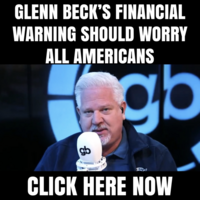 Many states are increasingly concerned about foreign ownership of agriculture. Prior to this year, fourteen states had enacted legislation prohibiting or restricting foreign ownership and investment in private agriculture. According to the National Agriculture Law Center at the University of Arkansas, this number increased to 24 states this year as legislators in nearly three-quarters of states considered legislation on the topic.
The enforcement action by the attorney general of Arkansas is the first under the surge of new laws, many of which specifically target investments from China, Iran, North Korea, and Russia, according to the Agricultural Law Center's staff attorney Micah Brown.
Micah Brown, a staff attorney at the agricultural law center, remarked, "Historically, states that had a law prior to this year did not enforce it vigorously."
The state of Arkansas can sue a company in court if it does not sell the land in accordance with state law. Griffin did not indicate whether the state has identified additional foreign-owned land that would be subject to comparable action under the new law.
In accordance with a state law from 2021, the state also fined Syngenta $280,000 for failing to report its foreign ownership. The company has 30 days to pay the fine. Tuesday, Syngenta announced that the company has amended its filing with the U.S. Department of Agriculture to reflect the change in ownership and has also filed a copy with the state.
Griffin stated that he had "full confidence" that the company would sell the property and pay the sanction, but declined to comment on whether he has spoken with Syngenta.
The increase in state laws restricting land ownership by certain foreigners is a "political flashpoint," according to Brown, who attributes it to cases of Chinese-affiliated entities purchasing property near military bases in North Dakota and Texas. In February, the journey of a suspected Chinese surveillance balloon across the United States sparked interest in restrictions in certain states.
Get more of Kyle Becker's commentary by subscribing to his new "Relentless Podcast."