Well, the transportation secretary has lived up to his name, and taxpayers are not so happy about it. Pete Buttigieg, Joe Biden's Secretary of Transportation, has reportedly been "transported" in a private jet funded by hard-working Americans…
It doesn't stop there; it appears that the Secretary of Transportation didn't fly privately once, or twice, or even three times but has reportedly been flying privately around nearly a whopping TWENTY times.
The Transportation Secretary has been a vocal critic of the use of carbon emissions in America, but when it comes to his way of travel, he seems to care a little bit less about the subject. A classic case of "rules for thee and not for me"…
Flight data shows that Buttigieg has flown at least eighteen times personally on a private jet funded by taxpayers, but it is assumed that he has flown more based on the evidence provided.
It's unclear the dollar amount that Buttigieg cost Americans when factoring in the cost of fees, oil, and other expenses. However, an estimated amount based on numbers listed by the FAA reveals that at minimum, 'Pete' cost Americans one hundred thousand dollars and a maximum of close to a million dollars.
One can only imagine what better uses this money could have gone towards…
After this story broke, many people took to Twitter to voice their anger. Look at the responses below: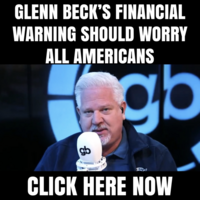 Pete Buttigieg has taken almost 20 trips on private jets since 2021, all on the taxpayers' dime.

This is the guy who wants to take away your car and force you onto public transit.

The DC elites are hypocrites. Ignore them.

— Senator Michael Rulli (@michaelrulli) December 12, 2022
Pete Buttigieg is worried about climate change so much that he has taken 18 flights on taxpayer-funded private jets.

— Lance Gooden (@Lancegooden) December 12, 2022
Pete Buttigieg has reportedly taken at least 18 taxpayer-funded flights on private jets since Biden was placed in office.

Buttigieg says he's an environmentalist but he's really just a hypocrite.

— Paul A. Szypula 🇺🇸 (@Bubblebathgirl) December 12, 2022