Controversial actress Amber Heard is no longer on Twitter after her ex-boyfriend, Elon Musk, billionaire CEO of Tesla, takes control of the social media company. Talk about holding a grudge against your former beau. Then again, given Heard's personality, which was put on full display in the infamous trial with Johnny Depp, maybe that's not all that surprising.
According to Fox News, several fans noted on Thursday that the official account for the actress had been deactivated. While there was no official reason given for Heard's account going dark, Elon Musk, who she dated after splitting from Depp, took control of the company, which he recently bought.
"Heard's Instagram account is still active, with her last post being on June 1 when she shared a statement regarding the verdict in her defamation lawsuit against ex Johnny Depp," Fox News reported. "A representative for Heard and Twitter did not immediately respond to Fox News Digital's request for comment."
Back in May 2016, Musk confirmed he was dating Heard during an interview with PEOPLE Magazine. The couple split up in August of 2017. Heard gave an interview of her own in 2018, telling the Hollywood Reporter that she had a "beautiful relationship" with Musk.
"Elon and I had a beautiful relationship, and we have a beautiful friendship now, one that was based on our core values. Intellectual curiosity, ideas and conversation, a shared love for science. We just bonded on a lot of things that speak to who I am on the inside. I have so much respect for him," Heard stated.
In the midst of the Heard vs. Depp defamation trial, the Tesla CEO weighed in on the matter before the jury reached its verdict. He tweeted, "I hope they both move on. At their best, they are each incredible."
Good take. Well, I mean, I disagree that Heard is incredible, but this was a very tactful way to handle commenting on the situation. Better than most people would have done in his shoes.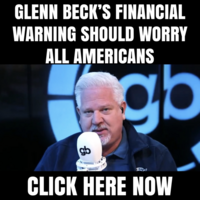 The jury in the Depp case awarded the actor $10.3 million in damages after he won the defamation trial.
While it's possible there are ill feelings toward Musk that Heard is harboring, it's most likely the actress is just following in the footsteps of other famous folk in Hollywood who are abandoning the platform as some form of protest against the billionaire and his pro-free speech stance.
There's a lot working against Heard in light of the defamation trial she lost, so she's desperately attempting to cling to something, anything, that might help her remain relevant in the public eye, in hopes of getting work that will enable her to pay Depp what she owes  him now.
Regardless, what we all want to see now is Musk make the much needed changes to Twitter that he seemed to indicate he would make if he took over the company. He rightly said that social media platforms like Twitter are the modern-day digital town square. People need to be allowed to express their beliefs freely without fear of being silenced if our society is to truly make forward progress. Censorship leads only to stagnation.