Former Arkansas Governor Asa Hutchinson was loudly booed while speaking at the Florida Freedom Summit after stating that former President Trump would be convicted. Chris Christie also found himself on the receiving end of an angry crowd after attacking the former president.
Christie was booed after he decided to bash Trump and deliver a similar message. Like Hutchinson, Christie was nearly drowned out by hecklers despite having a microphone.
"The problem is, you want to shout down any voice that says anything different than what you want to hear," the Trump critic said over sustained booing. "And you can continue to do it, and believe me, believe me, it doesn't bother me one bit."
Here's another angle: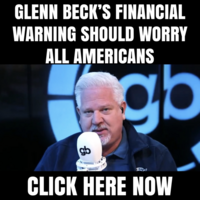 Christie continued to periodically push back at the icy reception while discussing Israel, the debt crisis and his opposition to the former president.
"You can yell and boo about it as much as you like, but it doesn't change the truth. And the truth is coming. The truth is coming, and all of you need to understand: America needs better than what we've had. And it never makes America a better place, whether it's on a college campus in an Ivy League or whether it's in an auditorium in Orlando, for us to be booing and shouting down opinions we don't agree with," Christie said.
Hutchinson also got a brutal reaction to his anti-Trump stance.
"As someone who's been in the courtroom for over 25 years as a federal prosecutor, and also in defending some of the most serious federal criminal cases, I can say that there is a significant likelihood that Donald Trump will be found guilty by a jury on a felony offense next year," Hutchinson declared, drawing loud boos and shouts of "Go home" from the crowd.
"That may or may not happen before you vote in March. And it might not make any difference to you, but it will make a difference for our chances to attract independent voters in November. It will make a difference for those down ticket races for Congress and Senate," he continued, struggling to speak over the sustained disapproval. "And it will weaken the GOP for decades to come."
The crowd continued to pour it on as Hutchinson said the party must stand behind the "rule of law" and warned that the "next generation will not look favorably back on this time."
Saturday's event has turned into a campaign stop for Republican presidential hopefuls, as the majority of GOP candidates are scheduled to speak. The guest list includes former President Donald Trump, Nikki Haley, and Florida Governor Ron DeSantis.