Republican Texas Attorney General Ken Paxton is filing criminal complaints against twelve of the state's House Board of Managers for allegedly disclosing his personal information, including his home address.
Paxton claimed that the House impeachment managers published his home address in a document on October 2 with the intent to threaten and harm him. Paxton will file complaints with the county prosecutor of each manager. In addition, he demands that each district investigate "the criminal offenses that have been committed."
"My family and I receive multiple threats of violence. The legislature passed an anti-doxing law to stop the far left from using intimidation tactics like leaking or releasing personal information that would allow nefarious individuals to do harm to elected officials. The impeachment managers clearly have a desire to threaten me with harm when they released this information last week," Paxton told the Daily Caller before filing the complaints.
"I'm imploring their local prosecutors in each individual district to investigate the criminal offenses that have been committed," Paxton added.
Paxton is citing Texas Statute 42.074. The 88th Legislature passed House Bill 611, which was signed into law and codified in Texas Penal Code Section 42.074, effective Sept. 1, 2023.
The statute says that "a person commits an offense if the person posts on a publicly accessible website the residence address or telephone number of an individual with the intent to cause harm or a threat of harm to the individual or a member of the individual's family or household."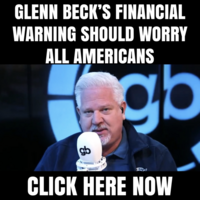 After Texas legislators attempted to impeach the attorney general for alleged corruption, bribery, obstruction, and more, Paxton was acquitted on September 18.
Get more of Kyle Becker's commentary by subscribing to his new "Relentless Podcast."