In the left's quest to supposedly rid the world of racism against minorities, they have, potentially inadvertently, though it certainly appears to have been done purposefully, created more of the monster they were trying to vanquish. Instead of being racist against minorities — a problem that still exists, but not nearly at the level the left claims — they've become increasingly hostile toward white people.
You know, I can already hear the folks out in the audience, the bleeding heart kind of people, booing from the bleachers, crying out that I'm a racist, bigot, fascist, whatever kind of "ist" they can come up with for making such a statement. After all, according to critical race theory, only the dominant people group who have power can be "racist." Everyone else is just "prejudiced" and that's not good, but better than "racist." Or something like that.
Well, hate to break it to you, but racism against whites is a real thing. In fact, according to a story from the Washington Free Beacon, a former employee of the American Express credit card company is currently suing them for it. The employee is alleging that he was fired because of being white and objected to the company's "racially discriminatory" policies, says a report from Fox Business.
Here's more from Fox:
Brian Netzel, who worked a decade for Amex until he was terminated in 2020, told FOX Business that he sued the company on behalf of himself and potentially thousands of other similarly situated employees following "an avalanche of bad things coming to White people in that company once George Floyd was killed."

The lawsuit alleges that amid the racial tensions roiling the U.S. in 2020, Amex implemented "anti-racism" policies throughout its corporate structure that "gave preferential treatment to individuals for being Black and unambiguously signaled to White employees that their race was an impediment to getting ahead in the company."

Netzel said such policies fostered a workplace rife with "a tremendous amount of animosity" in which White employees were unfairly punished or passed over for promotions, while some Black employees were promoted merely to meet racial quotas and employees were encouraged to "root out in McCarthy-era fashion people who didn't agree with this overall philosophy."
Netzel went on to pinpoint that the origin of these policies came from the top of the company, recounting numerous town halls where the current CEO of the company, Stephen Squeri, engaged in "what amounted to an emotional tirade against police, against systemic racism in the U.S. and within American Express." In other words, this dude, Squeri, feels guilty about something he probably did in the past that is related to the issue of race and is now attempting to atone for his failures. I could be wrong about that, it's just a theory.
"He made it clear that you needed to fight this with him, or you needed to find another place to work," Netzel went on to say, speaking of Squeri, who took over his current position at the company in 2018. Netzel then said that this all helped to create a company culture where white people who worked for American Express were treated badly and even forced to go through various pieces of training where they were instructed to treat black employees differently.
"We weren't allowed to talk before they talked in a meeting," he went on to state, going on to add that they were explicitly advised not to say or do things such as touching Black people's hair as if it were something that regularly happened around the office. The lawsuit then went on to say, "no admonishments were given to Black employees nor did the trainings direct Black employees on how they should conduct themselves around other races."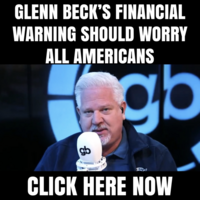 Netzel, in his complaint, alleged that his female manager, who just happened to be black, would "aggressively harass and berate White employees," taking action to retaliate against them using poor performance reviews and overworking them. Gee, that sounds like a real swell individual, a person who is really on the front lines, taking down the evils of racism one white guy at a time.
He also stated that the company was well aware of the manager's behavior, saying that this individual was one of the executives who was given financial incentives to cut down on the number of white folks who were working in her department.
Of course, a spokesperson for Amex denied Netzel's allegations.
Attorney David Pivtorak, the attorney in the suit against American Express, made an appearance on Tucker Carlson's Fox program and explained what was happening and why they are taking this course of action.