GOP lawmakers are sending letters to Facebook, Twitter, the New York Times, and plenty of former U.S. intelligence officials asking that they preserve evidence of their efforts in 2020 to suppress or discredit credible news reports about Hunter Biden's laptop and business dealings, a top Republican revealed.
Bill Barr himself claimed that Joe Biden lied about the laptop, per video interview. WATCH:
But it was Rep. Darrell Issa (R-CA) who said that, if Republicans win control of Congress in this year's midterm elections, the preservation letters will set the stage for Republicans to issue subpoenas and open a formal investigation into the matter.
Issa will likely be spearheading any probe into possible collusion to quash the Hunter Biden story, as he is expected to be chair of the House Oversight and Reform Committee in the event the GOP retakes the majority in November, per report.
"What I can't live with is the fact that when the New York Post, one of the oldest print newspapers in the country, founded in 1801, comes out with credible evidence, which they can show how they got it, what their sources were — there were no hidden sources on this — they not only got shut down by … Facebook and Twitter, but they got shut down by the New York Times, by public broadcasting, by virtually everyone," said Issa.
"And they were shut down by having more than 50 of the most informed people in the intelligence world all saying that they knew that this was false information. That is a conspiracy of monumental size," Issa added.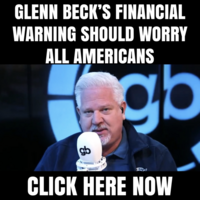 The New York Post obtained emails from a laptop in October 2020, that Hunter Biden had abandoned at a repair shop in Delaware, and one message showed that he introduced his father, then-Vice President Joe Biden, to a top executive at Ukrainian energy firm Burisma less than a year before the vice president pressured Ukrainian officials to drop an investigation into the firm, long shadowed by corruption allegations. The email also contained a revelation that the executive asked Hunter, who received over $80,000 per month as a Burisma board member, for "advice on how you could use your influence" on the company's behalf.
None of the Bidens, neither the elder nor the younger, denied the story but instead deflected questions.
Issa said while explaining that some of those involved in this "collusion" were passive participants while others coordinated the effort and knew what they were doing: "That is where we're asking to have the evidence preserved," he said.
"And when we receive the ability to subpoena again … on the anticipation that the House will return to the [GOP] majority, this is an investigation that has to be done, because shutting down the First Amendment is now a pattern of new media. But it's also becoming a pattern of old media. And there aren't very many older than the New York Times."