Last week, President Joe Biden was hit with a massive scandal after classified documents were found in his private office and his home in Wilmington, Delaware.
After more documents were found at his home, Attorney General Merrick Garland appointed a special counsel to investigate the president.
According to White House aides, the scandal is so significant that it will impact Biden's expected 2024 re-election launch.
The scandal "will present a challenge… in anticipation of an expected announcement that he is seeking reelection" said CNN's MJ Lee and Kevin Liptak.
"Behind the scenes, sources said Biden's grown frustrated at how the saga has played out, particularly the way his administration's handling of the story has overtaken what had been a positive stretch," CNN reported. "People close to the White House say there is currently a mood of quiet resignation among Biden aides — an 'It is what it is' mentality — as they, too, wait to learn if news of more misplaced classified documents will surface in the coming days."
A presidential campaign strategist for the Democratic party told Fox News that the special counsel appointment is awful news for the White House: "It's never good when there's a special prosecutor appointed. It's definitely not a place I'd want to be in as we try to put the pieces together of a re-election campaign," the person said.
Everyone seems to suddenly be ganging up on Biden which begs the question: Are Democrats trying to get rid of him ahead of 2024?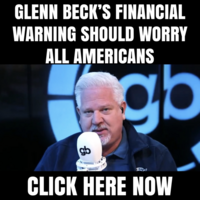 While speaking to Reuters, former Obama political adviser David Axelrod also unleashed on Biden.
"It basically … is a huge gift to Trump," said Axelrod, adding that the scandal was a massive "embarrassment" considering Biden recently hammered former President Donald Trump for the same thing.
"He's been on a huge run here. And he had a lot of momentum going, and this is a bump in the road," Axelrod said. "My guess is when this thing shakes out that it's going to be less than it appears today, but right now it's a huge pain."
On Tuesday, government watchdog Protect the Public's Trust (PPT) filed a complaint with the U.S. Office of Government Ethics.
"The American public will not tolerate a two-tiered system of justice – with well-connected insiders subject to a lower standard of scrutiny than the normal citizen," PPT director Mike Chamberlain said to Fox News.
"President Biden promised the most ethical and transparent administration in history," Chamberlain said. "If the White House compounded a scandal involving possible mishandling of classified documents by improperly using taxpayer resources for his personal benefit and putting White House attorneys in positions that created conflicts of interest, we could be witnessing a serious betrayal of the public's already-plummeting trust."
"It also creates the spectre of possible obstruction of a congressional investigation, depending on the legal basis for the intervention and any future privileges claimed by the White House on this escalating scandal," he continued.
PTT claims that "taxpayer resources may have been inappropriately used by senior White House lawyers, including Special Counsel to the President Richard Sauber, to personally benefit Joe Biden."
"We further believe that the apparent representation of Mr. Biden by the White House Counsel's Office in this matter creates an untenable conflict of interest for that office," the complaint stated.
"The result, intended or not, could be to reduce transparency into the mishandling of state secrets and foreclose disclosure of communications between White House Counsel staff while acting on behalf of Joe Biden in his capacity as a citizen facing the prospect of criminal prosecution," it added.
Fox News reports:
House Judiciary Committee chairman Jim Jordan, R-Ohio, weighed in on the complaint, asking why the president's special counsel was with Department of Justice (DOJ) officials gathering the classified documents.

"Why was White House Special Counsel Richard Sauber accompanying DOJ officials while they collected classified documents at the Biden residence?" Jordan asked. "Mr. Sauber's role raises serious concerns about the integrity of the Justice Department's investigation."

The White House did not immediately respond to Fox News Digital's request for comment.

The complaint comes as Biden weathers the growing scandal that saw the discovery of two batches of documents in the Penn Biden Center and the president's Wilmington, Delaware garage next to his Corvette.

The White House has also been under fire for the lack of visitors logs at the president's Delaware home. They told Fox News Digital on Monday that the logs do not exist.

George Washington University (GWU) law professor Jonathan Turley says that President Joe Biden's lawyers are "likely witnesses in a criminal investigation" as the probe into Biden's handling of classified documents continues.