Just hours after the Biden Administration stressed the need to build a border wall after calling the project a "waste of money" for years, immigration officials announced that deportations to Venezuela would begin again. President Biden and his Democrat allies referred to former President Trump's border policies as inhumane and wasteful.
The reversal comes as record numbers of migrants from Central America have streamed across the Southern Border in recent weeks. As a result of red state policies to ship newly arrived illegal aliens to Democrat-controlled "sanctuary cities" across the country, the administration has come under pressure from a number of allies, including New York Governor Kathy Hochul and New York City Mayor Eric Adams, to stem the flow.
In a statement Thursday, the Department of Homeland Security said the Venezuelan government had agreed to accept the return of its citizens, though officials did not disclose when the flights would begin or how frequently they will be running. Deportations to Venezuela had been paused for years due to strained diplomatic ties.
A senior DHS official told reporters that a number of Venezuelan migrants in federal custody will be deported in the coming days. "Today's announcement makes clear that we are committed to strictly enforcing immigration laws and quickly removing individuals who do not avail themselves of these orderly processes and choose to cross our border unlawfully," a DHS spokesman said.
In September, roughly 50,000 Venezuelan migrants entered the United States through the southern border, a new record.
On the day of Biden's inauguration, the president directed his acting DHS secretary to issue  a 100-day moratorium on deportations, and rescinded a Trump-era policy that had directed immigration authorities to prioritize the arrest and removal of illegal aliens.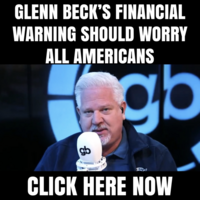 The restart comes a day after the Biden Administration reversed its longtime stance on the construction of a border wall. After halting construction of Trump's wall, suing border states for building their own barriers and referring to the project as a "waste of money," the administration has completely flip-flopped and acknowledged that there is an "urgent and pressing need" to construct a border wall in southern Texas.
"There is presently an acute and immediate need to construct physical barriers and roads in the vicinity of the border of the United States in order to prevent unlawful entries into the United States in the project areas," DHS Secretary Alejandro Mayorkas said in an official filing in the Federal Register. "In order to ensure the expeditious construction of the barriers and roads in the project areas, I have determined that it is necessary that I exercise the authority that is vested in me by section 102(c) of IIRIRA."
During an Aspen Security Forum in July 2022, Mayorkas claimed the southern border is "secure" even as Border Patrol officials reported record numbers of illegal entries.