President Joe Biden was dealt another loss by a federal judge who blocked the administration from lifting the Trump-era Title 42, a policy used to deport/expel over one million migrants down at the southern border.
WATCH The Five react:
Title 42 was put in place back in March of 2020 amid a pandemic-related order that was designed to slow or control the spread of Covid at the border. Title 42 was about to expire next week, but will now remain in place. Biden's administration plans to appeal it, but it's unclear if they will succeed.
Title 42 "gave the U.S. the authority to immediately expel asylum seekers without a legal process, and Friday's ruling means an even longer waiting time for migrants seeking refuge in the United States," as reported.
Louisiana U.S. District Judge Robert R. Summerhays, an appointee of former President Donald Trump, ruled that the restrictions must stay in place until a lawsuit by 24 states, led by Arizona, Louisiana and Missouri, is resolved in the courts. In the April 3 lawsuit, filed after the Centers for Disease Control and Prevention announced plans to lift the public health order, the states argued the policy needed to remain to avoid "wave of illegal migration and drug trafficking."
The Department of Justice on Friday appealed Summerhays' decision, though it's unlikely the restrictions will be lifted by Monday as planned. The administration will comply with the court's order while the appeal is processed, White House press secretary Karine Jean-Pierre said in a statement, adding that the White House disagrees with the decision.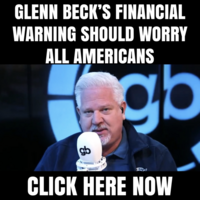 "As the appeal proceeds, the Department of Homeland Security will continue planning for the eventual lifting of Title 42 in light of CDC's public health judgment, at which point anyone who attempts to enter the country unlawfully will be subject to Title 8 Expedited Removal proceedings, if they do not have grounds to remain in the United States," Jean-Pierre said.
Biden's administration wanted Title 42 removed and was criticized by many Republicans as purposely reversing things put in place by former President Donald Trump.