German Chancellor Gerhard Schröder has claimed that the Biden Administration blocked the Ukrainian government from agreeing to a peace agreement with Russia in the early days of the war.
In an interview with the German outlet Berliner Zeitung, Schröder stated that he was asked if he could serve as a mediator between the warring nations in 2022. "The question was whether I could convey a message to Putin. There would also be someone who would have a very close relationship with the Ukrainian president himself. This was Rustem Umerov, the current Minister of Defense of Ukraine. He is a member of the Crimean Tatar minority," the former chancellor said. "Then the question was: How to end the war?"
Schröder then described a five-point plan that could have led to a peace deal, the first of which would have been a requirement for Ukraine to end its bid to join NATO. "Second, there is the problem of language. The Ukrainian parliament has abolished bilingualism. This needs to be changed. Thirdly, Donbass remains part of Ukraine. However, the Donbass needs greater autonomy," he continued, describing additional aspects of the plan.
"Fourthly, Ukraine also needs security guarantees. The United Nations Security Council plus Germany should provide these guarantees. Fifthly, Crimea. How long is Crimea Russian? For Russia, Crimea is more than just a stretch of land, but part of its history. The war could be ended if it weren't for geopolitical interests."
The former chancellor then stated that Ukraine did not agree to the terms of the plan during a peace meeting in Istanbul because they were "not allowed to."
"For everything they discussed, they first had to ask the Americans. I had two talks with Umerov, then a one-on-one meeting with Putin, and then with Putin's envoy," Schröder said. He went on to say that both sides appeared open to most if not all of the points in the plan, stating that Ukraine was willing to renounce NATO membership, provide greater autonomy for the Donbas region and reintroduce the Russian language where speakers make up large segments of the population.
"But in the end, nothing happened. My impression was that nothing could happen, because everything else was decided in Washington. That was fatal. Because the result will now be that Russia will be tied more closely to China, which the West should not want," the former German leader continued.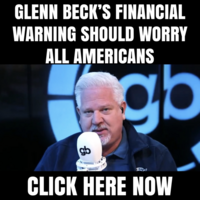 The Biden Administration has remained committed to providing Ukraine with military aid for "as long as it takes," even as the conflict has largely devolved into a stalemate with neither side being able to gain ground.
Biden recently announced plans for a massive $100 billion aid package in a rare Oval Office address. Ukraine would be the primary beneficiary of the package, receiving roughly $60 billion.