The White House declared that illegal immigrants are indeed being given technological gadgets, including mobile phones, so that the Biden administration may "monitor" and "check up" with them as they await immigration court appearances.
WATCH Psaki get confronted on the cell phone situation by a reporter:
When questioned about the plan by Fox News White House journalist Peter Doocy, White House press secretary Jen Psaki said the goal was to keep tabs on illegal immigrants.
Psaki stated, "We need to make efforts to guarantee that we know where folks are and that we can follow and check in with them."
"The Options to Detention Program, which is what we use," Psaki explained, "uses three distinct sorts of technology to monitor program participants." "One of them will be Telephonic, which generates a biometric voiceprint from a user's voice during the enrolling process. During a check-in call, the participant's voice is matched to the voiceprint," per report.
"Another possibility is Smartlink, which allows participants to be monitored via smartphone or tablet using face recognition technology to confirm identity," Psaki added. She also mentioned the country's "Global Positioning System," which uses an ankle tag to trace the location and travel history of illegal immigrants facing trial.
"As individuals come into the United States and those who are arriving who will move to immigration processes," Psaki said, "it's all part of our effort to regularly monitor where they are."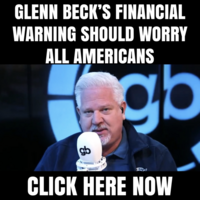 As a consequence of the Biden administration's monitoring measures, she claimed the "huge, vast majority of individuals are appearing" on time.
Doocy asked Psaki whether anybody in the administration was concerned that some migrants would grab the phones and "throw them away."
She answered, "Do you have a record of individuals tossing phones away?"
Doocy added, "I'm just wondering whether that's a worry."
"Our interest is ensuring that people who illegally enter the United States go through our process of being watched, but also engaging in hearings to decide whether or not they will be allowed to stay," Psaki said.