Monica Crowley joined Jesse Watters and accused Joe Biden's administration of destroying the American economy on purpose as part of a big transition.
Crowley, the former assistant treasury secretary, said this is absolutely catastrophic for Joe Biden and his administration. Crowley says this could be setting up Democrats for a disaster in November's midterms.
Watters replied by saying the list of Democrat failures goes on, but wants to know "how bad is it?" Crowley dives into the situation even further making comparisons to former President Donald Trump and Joe Biden, calling it a deliberate destruction of the American economy.
WATCH:
Jesse Watters scolded President Joe Biden and his administration as 'useful idiots' running America's economy into a massive train-wreck, making Americans suffer 'acute pain' at the wallet and the people of the country simply aren't buying the rhetoric coming out of the White House.
To put the economy in perspective, CNBC published the results of surveys among small business owners not too long ago and a majority of Republicans and Democrats both believed that America would hit a recession at some point.
Small business survey results can be influenced by politics, with the community skewing conservative, but economic worries are high among all small business owners. Those who identify as Republicans or lean to the GOP are leading the bearish outlook, with 91% expecting a recession, but among those who are Democrats or lean to the Democratic party, it is still 66% that expect a recession this year.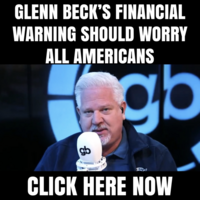 The survey was conducted by Momentive between April 18-25 among a national sample of 2,027 self-identified small business owners.
In a parallel survey of the general public conducted for CNBC, a nearly-identical 77% expect a recession to occur this year, again with Republicans more apt than Democrats to forecast economic trouble (87% vs. 71%).
Numerous outlets may suggest the economy is performing well, but many people can look at their stocks to see losses, store shelves to see higher prices, and gas surging towards record high prices and still wonder "how is this doing good?"
CNBC posted more results of the surveys, with inflation being one of the biggest concerns among the small business owners.
Thirty-eight percent of small business owners say inflation is their biggest concern, twice as many as the second place "supply chain disruptions" (19%) and well above Covid-19 (13%) and labor shortages (13%).
A majority of small business owners (75%) surveyed say they're currently experiencing a rise in the cost of their supplies. But as much as they need to offset those rising costs by raising prices, the CNBC survey finds more are hesitant to pass on price hikes to consumers who are already hard-hit by inflation.
The percentage of those raising prices is down from 47% to 40% quarter over quarter. Just 17% say now is a good time for businesses to raise prices in general, about half the number (35%) who say now is a bad time to raise prices. Almost half (47%) have mixed opinions on whether now is a good or bad time to raise prices.
Monica Crowley has spoken poorly of the economy numerous times while Joe Biden has been president, and most of her statements suggest she does not believe things are looking good under Biden's leadership, a sentiment that bodes well with many Americans suffering in the wallet with no clear solution on the horizon.
This story syndicated with permission from Frank at TrendingViews.com