The Biden administration is rejecting a request for federal disaster assistance from Ohio Gov. Mike DeWine in the aftermath of the train derailment and ecological disaster that has devastated the area around East Palestine, Ohio.
The Federal Emergency Management Agency (FEMA) told Ohio's state government that it was not eligible for disaster assistance, a spokesperson for DeWine told Fox News Digital on Thursday. The Dewine spokeseman explained that FEMA believed the incident qualified as a traditional disaster, such as a tornado or hurricane, for which it usually provides assistance.
"The DeWine Administration has been in daily contact with FEMA to discuss the need for federal support, however FEMA continues to tell Governor DeWine that Ohio is not eligible for assistance at this time," DeWine's office said in an earlier statement. "Governor DeWine will continue working with FEMA to determine what assistance can be provided."
FEMA merely said its team is in constant communication with DeWine's office, but did not remark on the disaster relief.
"FEMA is in constant contact with the emergency operations center in East Palestine and with the Ohio Emergency Management Agency. We are closely coordinating with EPA, HHS, and the CDC, who are helping to test water and air quality, and to conduct public health assessments," FEMA spokesperson Jeremy Edwards told Fox News Digital.
Rogan O'Handley had his own theory on why the Biden administration won't lift a finger to help the Ohio residents.
Just in case you were wondering why Biden and Buttigieg are ignoring the toxic chemical spill in East Palestine, Ohio

Columbiana County voted 71.7% for Trump in 2020 pic.twitter.com/Ibq5Is6lZI

— DC_Draino (@DC_Draino) February 14, 2023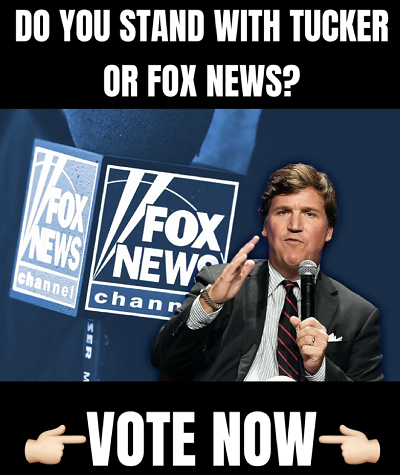 "Just in case you were wondering why Biden and Buttigieg are ignoring the toxic chemical spill in East Palestine, Ohio," O'Handley remarked. "Columbiana County voted 71.7% for Trump in 2020."
Transportation Secretary Pete Buttigieg actually had the temerity to blame the Trump administration for the train derailment, while claiming he was powerless to do more to prevent it.
"We're constrained by law on some areas of rail regulation (like the braking rule withdrawn by the Trump administration in 2018 because of a law passed by Congress in 2015), but we are using the powers we do have to keep people safe," he added.
"And of course, I'm always ready to work with Congress on furthering (or in some cases, restoring) our capacity to address rail safety issues."
There is controversy brewing about just how bad the Ohio disaster really is and if regulatory agencies and safety monitoring firms are engaging in a cover-up.
The Environmental Protection Agency on Tuesday provided an update on the chemical fallout from the East Palestine, Ohio train derailment and ecological disaster.
"There is a plume [of chemicals] moving down the Ohio River," said Tiffani Kavalec, the head of the Ohio Environmental Protection Agency's water management subdivision. "It's near Huntington, West Virginia, right now."
Kavalec said that the plume is composed mainly of "fire combustion chemicals." There may also be multiple "volatile organic compounds" in the Ohio River but are "very diluted," she added.
Local news station WLWT reported on Monday that small amounts of the chemicals had been identified in the Ohio River, which winds through or borders Illinois, Indiana, Kentucky, Ohio, Pennsylvania, and West Virginia. It supplies more than 5 million people with drinking water. States hundreds of miles away are evaluating its drinking water for the presence of toxic chemicals.
However, the latest reports on Wednesday contradict the earlier assessments.
"No contaminants were found in the Ohio River after Greater Cincinnati Water Works tested it for multiple hazardous chemicals," WXIX reported.
"According to the Water Quality of Richard Miller Treatment Plant Intake data, all four chemicals were not detected in the Ohio River, including butyl acrylate and vinyl chloride," the report added.
But investigative journalist Kanekoa is throwing the red flag on the choice of one private contractor hired by Norfolk Southern to test for water, soil, and air quality in the area of the train derailment and chemical disaster.
"The Center for Toxicology and Environmental Health (CTEH), a private contractor hired by Norfolk Southern to test water, soil, and air quality in East Palestine, Ohio, has a history of minimizing the effects of environmental disasters to satisfy its corporate employers, according to critics," Kanekoa found.
CTEH's work for BP in the wake of the Deepwater Horizon oil spill in 2010 drew accusations of the "fox guarding the chicken coop" from the New York Times and "conflicts of interest" from Democrats in Congress, Kanekoa noted.
Democrats cited in the report also noted the company's "inaccurate monitoring procedures during an air quality survey following the 2008 coal ash spill in Tennessee, bad sampling techniques used to evaluate soil contamination at a 2005 refinery spill in Louisiana, and a controversial analysis of toxic drywall in 2006."
There is strong evidence that Norfolk Southern engaged in "regulatory capture" of the railway safety administrators in Washington prior to the East Palestine accident. Basic safety measures could have prevented the train derailment and chemical disaster – if Norfolk Southern and like-minded rail companies had not successfully defeated them.
Norfolk Southern is owned by a number of major investment firms, including BlackRock, Vanguard, and JP Morgan Chase. In 2017, the rail company successfully lobbied the U.S. government to do away with mandatory safety regulations, such as pneumatic brakes and minimum staffing requirements. The rail company had recently lobbied the government to maintain these lax safety regulations.
"Before this weekend's fiery Norfolk Southern train derailment prompted emergency evacuations in Ohio, the company helped kill a federal safety rule aimed at upgrading the rail industry's Civil War-era braking systems," according to documents reviewed by The Lever. According to the report, the train was not being regulated as a "high-hazard flammable train."
At the same time as it was lobbying for the lax safety rules, Norfolk Southern paid executives millions and spent billions on stock buybacks, even as it shed thousands of employees despite warnings that understaffing would increase safety risks. Norfolk Southern officials also fought off a shareholder initiative that would have required executives to "assess, review, and mitigate risks of hazardous material transportation."
The EPA in a letter identified a number of toxic chemicals released into the air and water due to the Norfolk Southern train derailment.
"Cars containing vinyl chloride, butyl acrylate, ethylhexyl acrylate, and ethylene glycol monobutyl ether are known to have been and continue to be released to the air, surface soils, and surface waters," the letter said.
The following are the basic characteristics of the above-mentioned chemicals.
Vinyl chloride: a colorless gas that is used to make polyvinyl chloride (PVC) plastics and is highly flammable and decomposes to make toxic fumes. According to the National Library of Medicine, it is also carcinogenic and can cause other health issues.
Butyl acrylate: a clear liquid that is used for making paints, sealants and adhesives. It is flammable and can cause skin, eye and respiratory irritation.
Ethylhexyl acrylate: a colorless liquid used to make paints and plastics. It can cause skin and respiratory irritation and, under moderate heat, can produce hazardous vapor.
Ethylene glycol monobutyl: a colorless liquid used as a solvent for paint and inks, as well as some dry cleaning solutions. It is classed as acutely toxic, able to cause serious or permanent injury, and highly flammable. Vapors can irritate the eyes and nose, and ingestion can cause headaches and vomiting.
In addition to water quality concerns, there is also the issue of air quality hazards. Vinyl chloride, according to the New Jersey EPA, "is a CARCINOGEN in humans. There may be no safe level of exposure to a carcinogen, so all contact should be reduced to the lowest possible level."
In its latest dispatch, the EPA states that "as of February 14, EPA has assisted with the screening of 396 homes under a voluntary screening program offered to residents, and no detections of vinyl chloride or hydrogen chloride were identified. 65 additional homes are scheduled for today. We are continuing to conduct 24/7 air-monitoring to ensure the health and safety of residents."
However, even after being told that it is safe to return home, local residents are concerned about local fish, wildlife, and livestock dying in alarming numbers.
The Ohio Department of Natural Resources said the chemical spill has killed an estimated 3,500 small fish across 7.5 miles of streams, as of Wednesday.
One resident of North Lima, about 10 miles from East Palestine, told WKBN-TV of Youngstown that her five hens and rooster died suddenly in the aftermath of the chemical burn. Others have shared similar stories in the wake of the disaster.
"Don't tell me it's safe. Something is going on if the fish are floating in the creek," said Cathey Reese, who lives in Negley, Ohio, told NBC affiliate WPXI of Pittsburgh last week.
Jenna Giannios, 39, a wedding photographer in nearby Boardman, told NBC News she has had a persistent cough for the past week and a half. Other area residents have reported itchy eyes and skin, as well as vomiting.
"They only evacuated only 1 mile from that space, and that's just insane to me," she said, coughing throughout the conversation. "I'm concerned with the long-term heath impact. It's just a mess."
There are other Ohio residents concerned about the long-term impact from the ecological disaster on the agricultural industry. Many local farmers believe there may be residual effects from the disaster for years to come. There are reports that Norfolk Southern is offering $1000 "inconvenience" fees that attorneys worry may be a cynical attempt to limit its liability.
If the Biden administration's behavior during the Covid pandemic is any indication, then it will bend over backwards to protect big corporate interests. Meanwhile, environmental activists like Al Gore and Greta Thunberg have been very silent about the Ohio ecological disaster. Something is rotten in Ohio — and it's not just the dead fish.
Follow Kyle Becker on Twitter @kylenabecker.