According to a new poll issued on Sunday, President Joe Biden's job approval rating has plummeted even further this month, as a stunning seven out of ten Americans fear he may not be able to deal with Russia's deadly and unjustified invasion of Ukraine.
Only 40% of those polled by NBC said they favor the president's term in the White House, the lowest figure in the outlet's history. It has dropped three points since January.
A drop in popularity among female Americans, black voters, and Independents, all critical demographics in Biden's 2020 triumph, could be troubling for his re-election chances.
His disapproval rating has also reached a new high of 55%, per report.
The poll was conducted from March 18 to 22, before the president left for Europe for an emergency NATO conference to address Vladimir Putin's attack on Ukraine.
On March 17, Biden referred to Putin as a "war criminal." After an intense day of visiting Ukrainian refugees and charity workers in Warsaw, Biden shocked foreign policy experts by claiming that Russian despot Vladimir Putin 'cannot remain in power.'
Respondents were asked 'how much trust' they possess in Biden's ability to control Russia's devastating attack in Sunday's poll.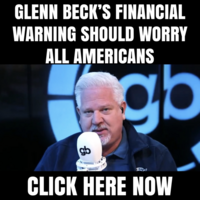 The greatest percentage, 44 percent, indicated they have "very little" trust in the leader, while another 27% said they have "just some" faith in him, totaling 71 percent.
Only 28% of Americans polled indicated they backed Biden's handling of Ukraine "a great deal" or "quite a bit," a far cry from the assurance the president has sought to exude over years of foreign policy expertise in the Senate.
And, despite the US's professed preference for de-escalation through diplomacy, a majority of respondents appear to consider Biden's efforts so far have put the country on the path toward direct war with Russia.
Based on Biden and his colleagues' handling of the problem, 16% of Americans feel their country is at war with Russia. A staggering 44% believe the deadly conflict will occur relatively soon.
Only 34% of respondents believed the US would avoid a war with Russia.
Biden has stated repeatedly that American troops will not engage Russia unilaterally, even denying Ukraine's proposal for a no-fly area over its territory due to fears of a bigger conflict erupting.
However, 74% of survey respondents say they don't believe the president when it comes to US troops in Ukraine.
More than eight out of ten people are frightened that a fight with Russia may lead to nuclear weapons, & 83 percent are afraid that the attack on Ukraine will raise the cost of products and services in the United States, especially fuel.