National Economic Council director Lael Brainard told CNBC that President Biden's economic record is one of the best in the world, claiming that most world leaders would gladly trade places. She also firmly dismissed recession fears, pointing to recent jobs reports.
The Biden White House has been attempting to spin October's jobs report as a win for "Bidenomics," a campaign slogan geared towards improving perception of the president's economic record.
"The economy has created 14 million jobs since I took office and 150,000 jobs in October," Biden wrote Friday in a statement. "The unemployment rate has been below 4% for 21 months in a row, the longest stretch in more than 50 years, at a time when the share of working-age Americans with jobs is higher than before the pandemic."
On Monday, Brainard joined CNBC's Squawk Box and hailed the report as a win for the president. The top Biden advisor even claimed that world leaders are looking towards the president as an example. "If I look around the world, I don't think there's a leader out there who wouldn't rather have the economic record that President Biden has today," she said.
Biden's messaging has failed to resonate with voters, according to a number of recent polls, with most voters pointing to inflation as a major concern. While inflation has largely stabilized over the last year or so, prices have failed to return to pre-2022 levels.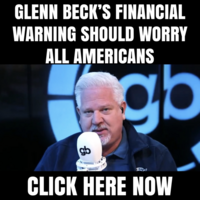 According to a recent poll from the New York Times and Siena College, an astonishing two percent of voters agreed that the economy was in "excellent shape."
Biden faired particularly poorly with voters under 30, who backed Biden overwhelmingly in 2020 but indicated that they trust Trump by a margin of 28 points in the recent poll. Just two percent of voters under 30 agreed that the economy was in excellent condition.
Still, Brainard assured CNBC that the nation's economy is humming and claimed that Biden's economic policies are popular with the American people.
"I think we have 3 percent growth over the last three years and over the last year. And inflation is down by 60 percent. A year ago, a consensus of forecasters said that to get inflation where it is today, down to where it is today, you'd need to see 4.5 percent unemployment and no growth over the last year. So I think the economy is performing exceptionally well," she said.  "You know, my sense is that Americans really like the president's policies."
When asked about fears of a recession come 2024, Brainard brushed the possibility aside.
"So we are seeing data that is causing most forecasters to take recession calls off the table. If you look at the jobs numbers from Friday, we're now seeing job creation at about 200,000 per month, a very sustainable level," Brainard said in response to the recession question. "And if you look at what's going on with the job market, what is so interesting is that labor supply has been increasing at twice the pace of the year before the pandemic."
"So what's really going on is we're seeing a more balanced labor market because so many more people are coming back into the labor force at a time when job satisfaction is very high. when job satisfaction is very high. Those are reasons that plus productivity growth being strong, those are reasons to be optimistic."