House Oversight Committee Chair James Comer (R-KY) is serving notice to the Biden family that Congress will finally take a hard look at its actions that arguably compromise national security.
Comer is seeking key documents from Hunter and Jim Biden as part of his committee's investigation into their foreign business deals. The committee is also interested in Hunter Biden's correspondence with his former business partner Eric Schwerin, calling them "key witnesses in our investigation of Joe Biden's involvement in his family's international and domestic business schemes."
"Evidence obtained in our investigation reveals the Biden family business model is built on Joe Biden's political career and connections," Comer said in a statement. "Biden family members attempted to sell access around the world, including individuals who were connected to the Chinese Communist Party, to enrich themselves to the detriment of American interests. If President Biden is compromised by deals with foreign adversaries and they are impacting his decision making, this is a threat to national security,."
Comer argued then informed the Biden family that Congress is seeking critical documents that would shed light on its numerous illicit business deals.
"The American people deserve transparency and accountability about the Biden family's influence peddling. The Oversight Committee is committed to exposing the waste, fraud, and abuse that has taken place at the highest levels of our government. Hunter Biden, James Biden, and Eric Schwerin's documents, records, and communications are critical to this investigation," he said.
The House Oversight Chair then requested that the Bidens produce the following records, documents, or communications no later than February 22, 2023:
1. Any document, record, or communication designated classified by any government body, including but not limited to any constituent agency of the U.S. Intelligence Community.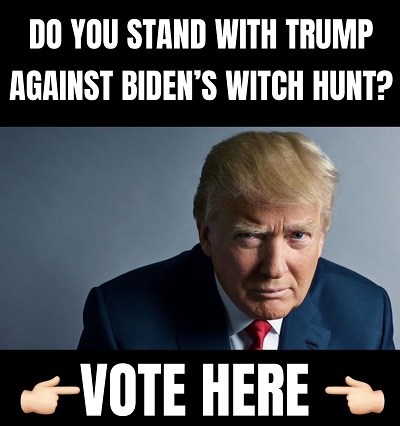 2. Any communication with Joseph Robinette Biden Jr., James Brian Biden, or Sara Jones Biden between January 20, 2009, and January 20, 2021, regarding: any international or domestic travel with any government agency; and b. any international or domestic financial activity, including but not limited to communications related to banking and financial institutions, overseas bank accounts, credit card companies, bills, invoices, fees, agreements, financial arrangements, payments, wire transfers, contracts, QuickBooks, financial spreadsheets, office or residential leases, rent payments, real estate transactions, the Biden Foundation, and the Penn Biden Center.
Furthemore, the following names were mentioned as relevant to correspondence sought in the investigation:
a. Devon Archer;
b. JiaQi Bao;
c. Tony Bobulinski;
d. Jeffrey Cooper;
e. Catherine Dodge;
f. Gongwen Dong;
g. James Gilliar;
h. Patrick Ho Chi-ping;
i. Vuk Jeremic;
j. Zang Jianjun;
k. Ye Jianming;
l. Jonathan Li;
m. Joan Mayer or Joan Peugh;
n. Francis Person;
o. Vadim Pozharskyi;
p. Eric Schwerin;
q. Robert Walker;
r. Mervyn Yan;
s. Any Rosemont Seneca entity or company;
t. Any Hudson West entity or company;
u. Any Owasco entity or company;
v. Any Bohai Harvest entity or company;
w. Skaneateles LLC;
x. Eudora Global LLC;
y. Coldharbour Capital LLC;
z. Lion Hall Group LLC;
aa. Any CEFC entity or company; and
bb. Burisma.
"Any endeavor to corruptly withhold or destroy documents or information that are responsive to the Committee's investigation could be subject to penalties set forth in Title 18, United States Code, Section 1505," Comer added.