President Biden was joined by Senator John Fetterman (D-PA) for a press conference on the recent I-95 bridge collapse in Philadelphia. Fetterman wore his trademark hoodie and struggled to find his words while President Biden said he was happy to be in his "home state" of Pennsylvania despite hailing from Delaware.
Biden was in town to address last weekend's catastrophic bridge interstate 95 collapse in Philadelphia. The northbound lane collapsed after a tanker caught fire underneath the overpass, killing the driver.
Pennsylvania Governor Josh Shapiro, a Democrat, has stated that repairs could take "months," leaving residents of one of the nation's most populous cities with crippling traffic congestion.
With regards to the complete rebuild of I-95 roadway, we expect that to take a number of months.

We will know more about that exact timeline once the engineers and PennDOT have completed their review. pic.twitter.com/WBVb5AOXTU

— Governor Josh Shapiro (@GovernorShapiro) June 11, 2023
President Biden was greeted by Fetterman — who was dressed in a hoodie and basketball shorts — at the airport Saturday. Former President Trump has routinely labeled Fetterman as "sloppy" for his choice of attire at official events and in some cases, the Senate floor.
Biden and Fetterman, along with Governor Shapiro, Philadelphia Mayor Jim Kenny and Senator Bob Casey (D-PA) then addressed the bridge collapse in a press conference.
While addressing reporters, Fetterman struggled to speak and slurred his words.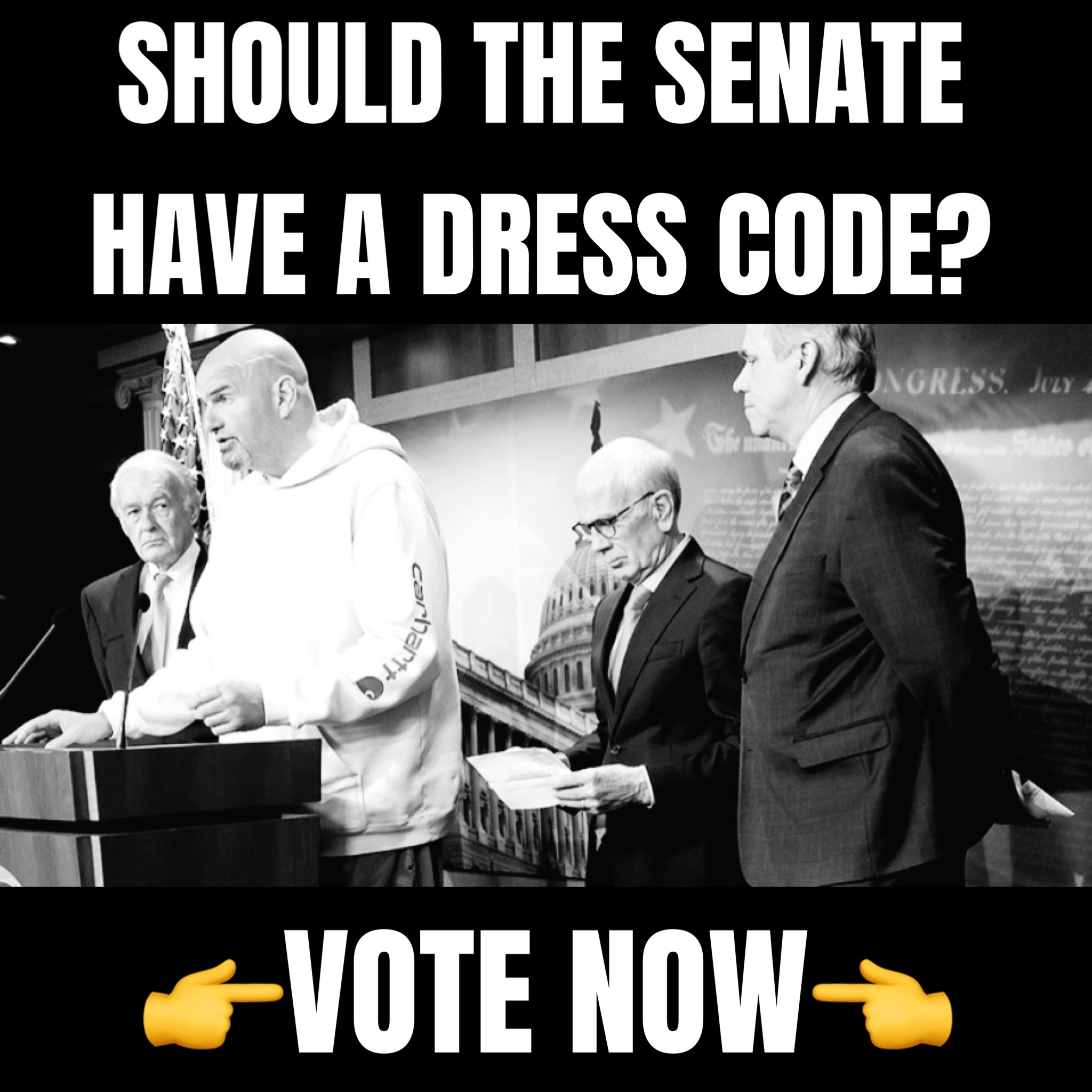 "[Biden] is here to commit to work with the governor and the delegadation to make sure that we get this fixed quick, fast, as well, too," Fetterman told reporters. "This is a president that is committed to infructure, yeah, and then on top of that the jewel kind of a law of the infration."
Fetterman has struggled with speech while he recovers from a stroke he suffered just before the Pennsylvania senate primary. The freshman senator was hospitalized for months due to "mental health" reasons not long after being elected and has had hiccups while speaking since his return.
The Pennsylvania Senator uses a tablet to help him better comprehend questions. When Fetterman's condition is at its worst, he has described hearing voices as if they were the muffled voice of the teacher in Peanuts cartoons, according to a report from the New York Times.
Guys, we just got John Fetterman introducing Joe Biden. It went exactly as you expected. If the Lincoln-Douglas debates represented the pinnacle of American democracy Biden-Fetterman represents the all time bottom. pic.twitter.com/WNQGgnRLJ9

— Clay Travis (@ClayTravis) June 17, 2023
After he was introduced by Mayor Kenney, President Biden opened his remarks with a strange joke that failed to draw a reaction from the audience. After Kenney referenced the president's Philadelphia sports fandom, Biden said, "I might add if I didn't, I'd be sleeping alone," Biden said to crickets from the crowd. "Do I have to explain? I better explain that, some don't know what I'm talking about. My wife is a Philly girl," Biden said, again failing to draw a reaction from the crowd.
"Alright, where we going?" Biden then stated while turning away from the podium.

The president also referred to Pennsylvania as his "home state" despite the fact that he represented Delaware in the U.S. Senate for decades. While Biden was born in Scranton, Pennsylvania in 1942, the family moved to Delaware when he was 11.
"I know how important this stretch of highway is not just to Philly, but to the entire Northeast corridor & to my home state," Biden said.