Rosa Arellano, a retired Border patrol officer, has dumped Biden and his party for the GOP after receiving an awakening. She realized that Biden had been the one causing all the madness that had been happening at the U.S- Mexico border. Hence, she decided to dump the incapable party for one with good leadership skills.
On Monday, Arellano appeared on Fox's "Fox & Friends First" to discuss this growing border crisis with the network. The retired agent noted that Biden's ridiculous policies have everything to do with what the nation is going through. 
She added that those ridiculous policies have only brought problems contrary to Trump's working policies. When the President was engaging in his anti-Trump agenda, we already knew this much was going to happen. All of Trump's policies were completely functional, yet, Biden took all of those policies and created his as the exact opposite, just because he did not like Trump. From that ridiculous move, it should have been clear that Biden was not going to make a good leader as he failed to separate his emotions from the nation's affairs. 
Moving on, Arellano noted that Trump and Biden are not only two presidents from different parties. She said Trump was on an entirely different level from Biden. He took the nation's affairs seriously and personally saw to it that everything was running as smoothly as possible. In contrast, old Joe only worries about his paid vacations and cannot bother with issues relating to the border.
The retired CBP agent noted that the former President was the one who convinced her to switch parties as he always acted like an actual president, listening to what the border officials had to say and seeing to it that their concerns were duly put to rest.
She mentioned that Trump was the first president to visit the border in a long time, and "He listened to us, letting us know that we needed a multi-layer solution to this situation."
Retired CBP Officer Rosa Arellano says she switched to the Republican Party because of Biden's border crisis. pic.twitter.com/kQx3DV9vCY

— Brad Porcellato (@BradPorcellato) September 26, 2022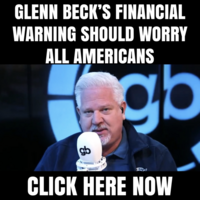 Arellano continued, "And we mentioned that we needed physical barriers, strategic locations, we needed better infrastructure, we needed more boots on the ground, and better technology. He listened to us, and he pointed it out to the country."
The retired agent, a Texas resident, called the democrats out on their hypocrisy for condemning the busing of immigrants, although border communities are already choked with immigrants.
She added, "If they come down and they check out what's going on, they would be baffled. We have our small border town which is just about 30,000-35,000. It's ridiculous that we're getting illegals entering our area at a rate of about a thousand a day."
In similar news, Arellano is not the only democrat who has recently switched from the incapable democratic party to the GOP. Terrell County Judge Dale Carruthers and Presidio County Judge Cinderela Guevara, two lifelong democrats, announced that they would ditch the democratic party because of Biden's incapabilities. 
Carruthers said, "I come from a Hispanic heritage, which was prominently Democrat. The chaos at the border and everything that's been going on make me realize that I needed to switch parties."