Fox News contributor Lara Trump weighs in on the death of the former Japanese Prime Minister, Shinzo Abe, and discusses his relationship with former President Trump. Shinzo Abe, 67, was shot in the neck twice, with one bullet going far enough to penetrate his heart and cause massive blood loss. This took place while Abe was giving a campaign speech in Nara, a location that's about 20 miles away from Osaka. Former President Donald Trump, Barack Obama, and Joe Biden responded. Biden was criticized for politicizing the tragedy by connecting it to crime in America.
WATCH the news video:
Trump said on a social media site, (Truth, not twitter) that it was "devastating news." Trump and Abe had a decent relationship while Trump was president. Trump posted saying: "He was a true friend of mine and, much more importantly, America… This is a tremendous blow to the wonderful people of Japan, who loved and admired him so much. We are all praying for Shinzo and his beautiful family!"
Trump posted again, saying the assassination was "Really BAD NEWS FOR THE WORLD! … His killer was captured and will hopefully be dealt with swiftly and harshly. Few people know what a great man and leader Shinzo Abe was, but history will teach them and be kind. He was a unifier like no other, but above all, he was a man who loved and cherished his magnificent country, Japan. Shinzo Abe will be greatly missed. There will never be another like him!"
Obama said: "I will always remember the work we did to strengthen our alliance, the moving experience of traveling to Hiroshima and Pearl Harbor together, the grace he and his wife Akie Abe showed to me and Michelle. Michelle and I send our deepest condolences to the people of Japan who are very much in our thoughts at this painful moment," as reported.
Biden said: "The longest serving Japanese Prime Minister, his vision of a free and open Indo-Pacific will endure… Above all, he cared deeply about the Japanese people and dedicated his life to their service. Even at the moment he was attacked, he was engaged in the work of democracy."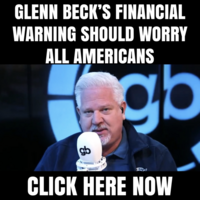 Biden then politicized his condolences about Shinzo Abe to focus on crime in America, saying: "While there are many details that we do not yet know, we know that violent attacks are never acceptable and that gun violence always leaves a deep scar on the communities that are affected by it. The United States stands with Japan in this moment of grief. I send my deepest condolences to his family."
The suspect, a 41-year-old named Testuya Yamagami, was taken into custody.
This story syndicated with licensed permission from Frank at TrendingViews.com. Follow Frank on Facebook and Twitter