During a Toys for Tots event on Monday in Arlington, Virginia, President Joe Biden was caught on camera walking around aimlessly between a large group of children.
The president tried riding a children's bike at one point during the event and even got handsy with a little girl.
One of the most alarming instances at the event was how Biden walked around with a very confused look on his face, not seeming to understand what was going on around him.
Here is Biden holding a little girl's hand: (Keep scrolling for the bike incident)
President Biden sorts gifts at a Toys for Tots event in Arlington, Virginia. pic.twitter.com/WiQbIEpkZo

— The Recount (@therecount) December 12, 2022
Biden looks completely lost.
Follow me on Twitter @CollinRugg!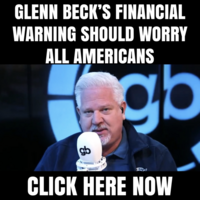 Here is Joe Biden trying to ride a bicycle:
Questions continue to swirl about Biden's fitness for office.
Check out what Yahoo Finance reported:
Now, a new Reuters poll finds that 46% of Democrats say Biden may not be up to the challenge of running in 2024, while 26% of Republicans said the same of Trump, who is 76. In addition, the poll found that 86% of Americans believe the cutoff age for serving as president should be age 75 or younger.

Also Read: Ouch — Jeff Bezos Slams Biden For Blaming Gas Stations: Here's What The Amazon Founder Said

As Biden considers re-election, some Democrats are asking the increasingly relevant question: how old is too old to be the president?

Rep. Dean Phillips (D-MN) says Biden has done an excellent job of being the bridge he promised. "The issue is that it is just time for a new generation of leaders to participate," The Wall Street Journal quoted him saying.

According to a WSJ poll released just ahead of the midterm elections, 55% of voters disapproved of Biden's overall job performance, while 43% approved. Although, when it came to Democrats, 85% approved of his performance as president.

Democratic National Committee delegate from Michigan, Liano Sharon, said that in his view, Biden has "lost a step," according to the Journal.

"You can see the differences between how he used to be and how he is now," added Sharon.
Follow me on Twitter @CollinRugg!