Since late last year, at least 21 Black staffers have left the White House or are planning to leave soon. It's no wonder why, says those who remain: A work environment with little support from their superiors and fewer chances for promotion, they describe.
According to one current and one former White House official, the departures have been so pronounced that some Black aides have adopted a term for them: "Blaxit."
In December, the first big exit came when Kamala Harris' senior adviser and chief spokesperson Symone Sanders announced she was leaving, ultimately for a gig at MSNBC. Harris senior aides Tina Flournoy, Ashley Etienne and Vincent Evans, and public engagement head Cedric Richmond have also left since then, said report.
The ones who also departed are Public engagement aide Carissa Smith, gender policy aide Kalisha Dessources Figures, National Security Council senior director Linda Etim, digital engagement director Cameron Trimble, associate counsel Funmi Olorunnipa Badejo, chief of staff Ron Klain advisers Elizabeth Wilkins and Niyat Mulugheta, press assistant Natalie Austin, National Economic Council aides Joelle Gamble and Connor Maxwell, and presidential personnel aides Danielle Okai, Reggie Greer and Rayshawn Dyson. And now, according to White House officials, Deputy White House counsel Danielle Conley and Council of Economic Advisers aide Saharra Griffin are among others planning to leave in the coming weeks.
Among outside observers who push for the diversification of government ranks, concerns have been raised about the exodus.
"I have heard about an exodus of Black staffers from the White House, 'Blaxit,' and I am concerned. Black voters accounted for 22 percent of President Biden's voters in November 2020. It is essential that Black staffers are not only recruited to serve in senior, mid-level and junior White House positions, but are also included in major policy and personnel decisions and have opportunities for advancement," said Spencer Overton, president of the Joint Center for Political and Economic Studies, which tracks government staff diversity numbers.
Those concerns were pushed back by a White House official, who said that around 14 percent of current White House staffers identify as Black, in line with national proportions. The number is expected to increase as more Black staffers are brought on board and 15 percent of Black staffers have been promoted in the last year, the official added.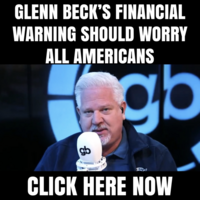 "The president is incredibly proud to have built what continues to be the most diverse White House staff in history, and he is committed to continuing historic representation for Black staff and all communities. This is a normal time for turnover across the board in any administration and Black staff have been promoted at a higher rate than staff who are not diverse," White House press secretary Karine Jean-Pierre said.
Moreover, a number of staffers who left said it was on good terms, as some departures were for graduate school opportunities, some went to different cabinet departments. Several said they were leaving because of family matters, like Dessources Figures said she wanted to focus on her young children, as did Conley.
But a need to refocus in general was how others described their departure, having spent years operating in a tense work environment with little time off.
"I worked for both the President and the Vice President during the campaign cycle, and considered the chance to serve the American people in the Biden-Harris White House nothing short of an honor. I loved my experience on the press team, and left because I wanted a chance to spend more time with family after nearly three years straight of campaigns and government work," Austin said in an email.
This story syndicated with permission from Frank at TrendingViews.com