President Joe Biden's White House marked the Transgender Day of Remembrance by honoring 26 transgender Americans who lost their lives. However, a new report raises critical questions about the nature of these commemorations, pointing out that at least three of the individuals eulogized were involved in criminal activities at the time of their deaths.
The White House's statement, as per their official release, reinforced their commitment to fighting discrimination and hate. However, an article by The Federalist's Jordan Boyd, presented a different perspective. Boyd noted that while the White House portrays these 26 individuals as victims of hate crimes linked to their gender identity, at least three were actively engaged in violent confrontations when they were killed.
For instance, Manuel "Tortuguita" Teran, remembered as an Indigenous queer and non-binary activist, was shot by police during a raid after firing at officers first. Similarly, Banko Brown and DéVonnie J'Rae Johnson, also on the White House's list, were killed during altercations involving criminal activities.
These discrepancies continue to raise questions about the criteria used by the White House in selecting individuals to honor and the broader implications of such commemorations.
Boyd wrote: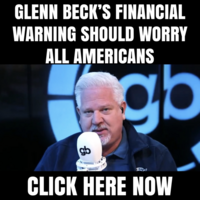 The White House paints the 26 transgender people as victims whose deaths were tragedies linked to their gender identity. Several family members of the deceased even called the deaths the result of "targeted shootings," but none of their accounts or the reports on their loved one's death produced a direct link between the fatal violence and the transphobia the White House claims has gripped the nation…

Banko Brown, a 24-year-old woman who was shot and killed by a security guard at a San Francisco Walgreens in April after allegedly shoplifting, also made the White House's list. The guard who fired the fatal shot claimed Brown "repeatedly threatened to stab him" as he tried to prevent her from leaving the store. He was ultimately fined for "carrying a concealed firearm and for uniform violations" but not criminally charged despite significant pressure from the mob.

Another transgender-identifying person honored by the White House, 28-year-old DéVonnie J'Rae Johnson, was similarly shot and killed by a security guard in August after he walked into a Los Angeles store wielding a fire extinguisher and screwdriver. HRC claimed Johnson was "a vibrant artist" who "moved to Los Angeles in order to transition." At the time of his death, Johnson was homeless. The guard, who immediately rendered first aid after firing at Johnson, also faced no charges.

Notably missing from the White House's list was Audrey Hale, a woman masquerading as a man who shot and killed three children and three staff at a Christian grade school in Nashville earlier this year before local police took her out.

Just two days after the March 27 shooting, Jean-Pierre dared to mount the podium in the White House briefing room and claim transgender Americans are "under attack right now."