An interview that President Joe Biden taped to kick off the new season of the CBS program, "60 Minutes," was a complete and total disaster of biblical proportions. We're talking Noah's flood levels of political destruction. Because of the comments that were made during the interview, many have now started to question the president's competence, something those of us on the right have been doing ever since he started giving interviews from his basement back during the pandemic.
According to the Daily Wire, Biden, who definitely had the look of a tired 78-year-old man, made a ton of blunders and misstatements during the interview that his White House staff had their hands full attempting to walk back a good portion of what he stated during the interview.
So what were some of the most alarming things the president spewed forth during this disaster? Well, for one, Biden stated that he would send military troops to help defend Taiwan if China decided to invade the island. It really seems like this guy wants us to get into a third world war.
Scott Pelley of CBS then asked the president if the military would go to war with China if it decided to invade.
"Yes, if in fact there was an unprecedented attack," the president went on to say in his answer to Pelley's question.Wait. Unprecedented attack? Did he mean "unprovoked?" Because that is a totally different word with a completely different meaning. What is going on here?
"So unlike Ukraine, to be clear, sir — U.S. forces, U.S. men and women, would defend Taiwan in the event of a Chinese invasion?" Pelley said following up.
Biden responded by saying, "Yes."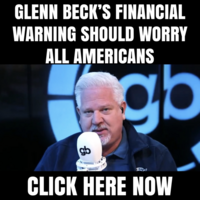 Here's more from the Daily Wire:
But after the airing of the interview, the White House quickly said that U.S. policy on Taiwan hasn't changed. What's that policy? Glad you asked.

"The US maintains 'strategic ambiguity' on whether American soldiers would defend Taiwan, but has pledged to help equip the island to defend itself under the Taiwan Relations Act of 1979," the White House said.

Then Pelley, in a stunning display of near journalism, went there.

"Mr. President, as you know, last Tuesday, the annual inflation rate came in at 8.3%, the stock market nosedived, people are shocked by their grocery bills. What can you do better and faster?"

"Well, first of all," Biden said, "let's put this in perspective. Inflation rate month to month was just, uh, up, up, just an inch. Hardly at all."
"You're not arguing that 8.3 is good news," Pelley went on to say during the interview.
"No, I'm not sayin' it is good news, but it was 8.2 or 8.2 before," Biden said, leaving folks scratching their heads all over the country. This guy clearly has no idea what he's talking about. Like at all. About anything. Is he even lucid?
"I mean, you're acting, make it sound like all of a sudden, oh my God, it went to 8.2%. It's been…." Biden stated.
Pelley interrupted and said, "It's the highest inflation rate, Mr. President, in 40 years."
"I got that. But guess what we are. We're in a position where for the last several months, it hasn't spiked. It is just barely — it's been basically even. And in the meantime, we created all these jobs and, and pr- prices have, have, one up, but they've come down for energy," the president went on to say.
Oh, you got that do you? Really?
Not so sure you do, Mr. President. It's a bad, bad thing for the rate to be this high. Folks can barely afford food at the moment. This is a pretty serious situation for the vast majority of Americans. How out of touch is this man?
"The fact is that we've created 10 million new jobs. We're in a sense — we came to office. We're in a situation where we — the unemployment rate is about 3.7%, one of the lowest in history. We're in a situation where manufacturing is coming back to the United States in a big way," Biden added.
This man should never be allowed to do public speaking. It's as if the Democrats are actually trying to lose the midterms and the 2024 race. There's no other explanation for why they would allow Biden to continue to create these massive verbal blunders.