President Biden's nominee for U.S. ambassador to Jordan has expressed support for allocating U.S. funding towards the construction of a border wall in the country, citing the importance of enhancing "physical security" for the U.S. ally. The nominee's stance drew attention from a Republican senator who pointed out the contrasting opposition to a wall at the U.S. southern border by the current administration.
During a Senate hearing, Senator Bill Hagerty of Tennessee questioned nominee Yael Lempert about the $150 million allocated to Jordan for border security in the fiscal year 2023 omnibus package, a portion of which is included in the 2024 budget request. Lempert confirmed her support for this funding.
WATCH: Biden Nominee Tells Hagerty She Supports U.S.-Funded Border Wall—in Jordan pic.twitter.com/SaBh1FuXam

— Senator Bill Hagerty (@SenatorHagerty) May 4, 2023
"In fact, the omnibus last year provides for at least $150 million for border security in Jordan. It's a large amount of taxpayer dollars. And if you think about the purpose of this, it's to provide physical security, to keep people from illegally crossing into Jordan, isn't that correct?" Hagerty asked.
"It is to provide physical security, to stop drug smugglers, to deal with the threat of Jordan's neighbor, Syria. Obviously, the conflict there continues, and it's a dangerous neighborhood," Lempert replied.
Hagerty asked if there is a belief that "this sort of funding is important and that this sort of physical security is effective."
"In the Jordanian context? I do believe that that is correct, senator," the nominee responded.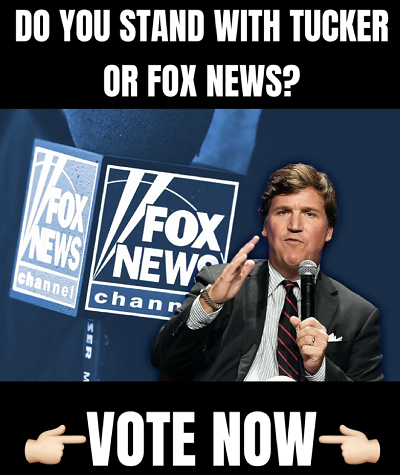 Hagerty further sought clarification on the importance of such funding and the effectiveness of physical security measures.
"I just think it's an important lesson for us to learn, as Americans, that we're spending United States taxpayer dollars to support border security in a country that we're trying to build stronger relations with," Hagerty said. "I think we ought to be learning a lesson ourselves because there's not a penny in the president's budget to support our own border security here."
The increasing rate of global migration has spurred a exponential rise in border wall construction around the world. Between 2000 and 2021, the number of completed, ongoing, or planned border walls around the world has more than quintupled, growing from 16 to over 90 wall complexes.
Governments primarily justify the construction of these border walls by citing concerns over illegal immigration, followed by the need to combat illegal trade (such as smuggling of goods and trafficking of people or drugs) and terrorism. A study conducted by the Delàs Center for Peace Studies, which examined border walls built between 1968 and 2018, revealed these various reasons for wall construction.
Assessing the effectiveness of border barriers in addressing irregular migration, illegal trade, or terrorism attacks can be challenging due to the presence of complex cultural and systemic factors.
On May 11, the Title 42 public health emergency came to an end in the United States, marking the conclusion of the only remaining effective border enforcement measures under the Biden administration. This policy had resulted in the expulsion of approximately 50,000 illegal aliens per month at the border.
Over the past 27 months, the American people have witnessed an unprecedented humanitarian and security crisis at the border. All illegal aliens apprehended at the southern border are being placed in Title 8 immigration proceedings and will be subject to "expedited removal." However, there are glaring issues with the Biden administration's portrayal of Title 8 as effective enforcement policy.
There is a significant loophole in expedited removal that cartels exploit, which allows migrants to claim asylum regardless of the credibility of their claims. For the past two years, the administration has cited asylum as a justification for the flood of illegal aliens into American communities, even though ultimately only 10-15% of them will qualify for asylum after years of waiting for an immigration judge's decision.
The Remain in Mexico policy during the Trump administration contrasts with this policy as it provided protections to applicants without releasing masses of illegal aliens into American communities who will likely not qualify for asylum under our laws. Fraudulent asylum claims significantly decreased when migrants were required to wait south of the border until their immigration court date.
The Biden administration has endeavored to conceal the border crisis by deploying the National Guard. The 1,500 National Guard troops deployed to the border at the last minute are not authorized to enforce the law and primarily fulfill administrative and processing duties.
The new asylum rule announced on May 10 implements the "presumption of ineligibility" for asylum, but the failure to prevent fraudulent claims from being made in the first place severely limits its impact. The rule also contains loopholes that perpetuate the trafficking of vulnerable migrant children and enable the disturbing practice of adults using children to form fake families in order to gain entry into U.S. communities.
The smart phone app, CBP One, is also being used by the administration to invite illegal aliens to schedule appointments for entry into the U.S.. The Biden administration has denied that this presents a security concern.
Senator Ted Cruz (R-TX) blasted the Biden administration's "deliberate" mishandling of the border crisis in a Thursday visit near the Rio Grande along the United States-Mexico border in Brownsville, Texas.
Sen. Ted Cruz: "Why is AOC not here? She still owns the white pantsuit. Why is she not here with her head buried in her hands? They don't give a damn about the dead bodies." pic.twitter.com/gNOrRGa2WR

— Becker News (@NewsBecker) May 12, 2023
"We are witnessing an absolute travesty unfolding on our southern border," Cruz said. "On Monday, we apprehended over 10,000 people on the border, the highest level in history. On Tuesday, we apprehended over 10,000 people on the border. Again, the highest level in history."
"There are right now where we're standing more than 22,000 people camped just south of the border, getting ready to come across," he continued. "Just in this location, in less than a month, we've had over 35,000 Venezuelans cross illegally, just right here, not counting the whole rest of the border. Every day just right here. They're encountering ninety to a hundred Chinese nationals. Now, for anyone that doesn't have their globe nearby, China is not immediately to the south of the United States. But 90 to a hundred a day are crossing illegally on this border, being smuggled in by Mexican drug cartels."
"And, and I have to say I am angry," he added. "Because this is deliberate. This is a decision that was made by President Joe Biden and Kamala Harris and Congressional Democrats to open up the border to what is nothing less than an invasion."
"Ask yourself: Why is President Biden not here? Why is Kamala Harris not here?" Cruz asked. "Why is Elizabeth Warren not here?"
"Why is AOC, she still owns the white pants suit, why is she not here with her head buried in her hands?" he added. "They don't give a damn about the dead bodies."
While the current Congressional budget includes provisions for Customs and Border Protection, encompassing technology, staffing, and processing, Republicans argue that it falls short in adequately securing the border, particularly due to the absence of additional wall construction.
House Republicans recently introduced legislation aimed at bolstering Border Patrol forces by 3,000 agents and reinstating funding for the border wall.  In March, Border Patrol Chief Raul Ortiz voiced his disagreement with the decision to halt construction of the wall along the southern border.
Follow Kyle Becker on Twitter @kylenabecker.