President Joe Biden's approval rating among his own party has seen a significant drop, according to a recent Gallup poll. The data reveals an 11-point decline in just one month, a noteworthy shift that has political analysts and pundits buzzing about the implications for the Democratic Party in 2024.
The Gallup poll indicates that Biden's approval rating among Democrats has fallen from 90% in August to 79% in September. The decline is particularly striking given that presidents typically enjoy strong support from their own party, especially in their first term.
While Biden's overall approval rating has also seen a decline, it's the sharp drop among Democrats that has caught the attention of many. The reasons behind this sudden dip remain a topic of speculation. Analysts suggest that the administration's handling of the Afghanistan withdrawal, coupled with rising inflation, as well the looming war in the Middle-East, have caused concern for Democrats.
Gallup wrote:
The latest downturn in Biden's job rating, from an Oct. 2-23 Gallup poll, comes in the wake of the Oct. 7 surprise attack on Israel by Hamas militants that resulted in at least 1,400 deaths and more than 200 kidnappings. The attack by Hamas precipitated a counteroffensive by Israel, which has resulted in an estimated 5,000 deaths in Gaza thus far while also setting off a humanitarian crisis.

Immediately after the attack, Biden pledged "rock solid and unwavering" support for Israel from the U.S., and he subsequently visited the country on Oct. 18 to reiterate that message. But Biden has faced criticism from some members of his party for aligning too closely with Israel and not doing enough for the Palestinians. Some prominent Democratic lawmakers and protesters around the U.S. have called for Biden to do more to help the millions of Palestinians who are in need of humanitarian aid as Israel attempts to eradicate Hamas.
The Gallup poll also highlights a broader trend of declining approval for Biden. In January of his first year, Biden enjoyed an approval rating of 57%. By this September, the number had fallen to 43%. While fluctuations in presidential approval ratings are not uncommon, the speed and magnitude of this decline should cause some concern for those who hope to see a repeat of 2020.
While Biden's approval has slipped among Democrats, his disapproval rating among Republicans remains consistently high. This polarization is not unique to Biden's presidency but is indicative of the deep divisions that have plagued American politics in recent years.
The implications of the decline in approval vary. For the Democratic Party, it signals potential challenges in the upcoming elections. Historically, the party in power tends to lose seats in Congress during midterms, and a weakened approval rating for the sitting president could exacerbate this trend.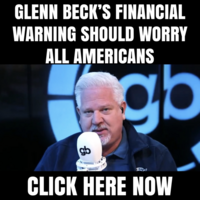 For the Biden administration, the drop in approval should serve as a wake-up call. While the president has faced a series of challenges in his first three years, from the pandemic to natural disasters to international crises such as Gaza, the expectation from his own party is clear: they want results. The administration will likely need to redouble its efforts on key policy fronts, or move over for another candidate.