The Biden Department of Justice seeks lengthier prison terms for Proud Boys sentenced to 10 to 22 years in January 6 cases.
Prosecutors from the Department of Justice filed a notice of appeal for the sentencing of former leader Enrique Tarrio and members Zachary Rehl, Ethan Nordean, Joseph Biggs, and Dominic Pezzolo on Monday.
Initially, prosecutors wanted to imprison Tarrio for 33 years, Rehl for 30, Nordean for 27, Biggs for 33, and Pezzola for 20.
After their conviction in May for seditious conspiracy, former president Donald Trump's appointee, District Judge Tim Kelly, sentenced Tarrio to 22 years, Rehl to 15, Nordean to 18, and Biggs to 17 years. Pezzola, who was found not guilty of seditious conspiracy but guilty of other felonies, was sentenced to ten years in prison.
Norm Pattis, the defense attorney for Biggs and Rehl, described the DOJ's appeal as "ridiculous," according to the Associated Press.
"Merrick Garland needs a new hobby horse," stated Pattis.
Pattis stated in August that the sentence was excessive.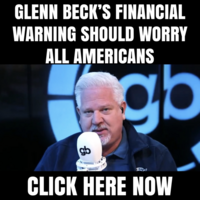 "The defendants are not terrorists," he emphasized. "Whatever excesses of zeal they demonstrated on January 6, 2021, and no matter how grave the potential interference with the orderly transfer of power due to the events of that day, a decade or more behind bars is an excessive punishment."
Nicholas Smith, the attorney for Nordean, stated that his client is "encouraged by the government's admission that errors led to his conviction and sentence."
DOJ prosecutors previously stated in court filings regarding the Proud Boys members, ""They unleashed a force on the Capitol that was calculated to exert their political will on elected officials by force and to undo the results of a democratic election," DOJ prosecutors previously stated in court filings regarding the Proud Boys members. "The foot soldiers of the right aimed to keep their leader in power. They failed. They are not heroes; they are criminals."
The Department of Justice has already filed an appeal regarding the sentencing of Oath Keepers founder Stewart Rhodes, who was convicted of seditious conspiracy on January 6 in a separate case. Rhodes was sentenced to 18 years behind bars despite the prosecution's request for 25.
According to the Daily Caller News Foundation, Patty Hartman, supervisory public affairs specialist for the United States Attorney's Office for the District of Columbia, stated that the Department of Justice is "merely preserving our right to appeal."
More than 1,100 people have been charged with federal offenses related to the January 6, 2021, protest at the Capitol; this is the largest investigation conducted by the DOJ in the history of the United States.
Get more of Kyle Becker's commentary by subscribing to his new "Relentless Podcast."