Team Biden continues to insist that it's not to blame for the ever-rising price of gas because, while "Putin's price hike" has increased the price of oil, they're issuing more leases than ever, so it's really the fault of companies for not using the leases and drilling rather than the Biden Administration for not letting them.
That's misleading, said Mark Meadows, because while they are allowing more leases, they're not allowing more drilling to happen, which has kept costs high.
Emphasizing that point and highlighting that the solution to the current problem is simple but that Biden just won't do what is necessary to solve the gas price crisis, and thus has a very bad approval rating, Meadows said:
"Made in America is good for energy as well, Sean, you know that. When you look at the poles that Kellyanne Conway was referring to, one has 13% of Americans believe we're headed in the right direction.
"That's pretty bad performance for Joe Biden, but here's the interesting thing. You could actually do something about it, but he is playing to the left, the donors in California, New York, donors in Boston. What happens is they want the progressive green energy kind of solutions and yet what he could do is fast track drilling in America.
"They said 'we have allowed more leases to happen.' Yes, they have, yet they haven't allowed more drilling to happen, yet we can lower prices.
"I talked to a guy the other day, he says I'm having to fill up his truck each and every week and it's a reminder, a constant reminder that somebody could do something about it. In his words, Donald Trump did do something about it if we get him back in the White House."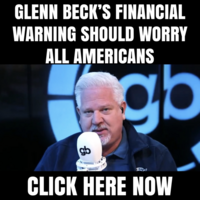 Sean Hannity, on whose show Meadows appeared, also ripped into Biden for rising costs and emphasized that his political problems are stemming from his own disastrous decisions, saying that the Biden economy and its problems have led to stunningly bad results for Biden. In his words:
The walls are now officially closing in on the imploding Joe Biden presidency because as prices rise, as costs surge, as you, the American people continue to suffer under this failing far-left extreme Biden-Harris agenda. While your president, Joe, his approval numbers continue to hit one low after another.
And get this, according to a brand new, New York Times Siena poll. Even The New York Times has Biden's approval at a dismal 33%, with Biden underwater with nearly every demographic, including young voters and independents. Now, the paper of record itself, The New York Times they now appear to be turning on Biden, running yet another anti-Biden piece this weekend.
According to Meadows, at least, along with many other Republicans, the current problems are solvable. They'd just require ditching the green agenda and drilling for oil, lowering the cost of gas and helping reduce the crushing burden of inflation.
But Biden is in thrall to the greens, so that's not happening. Instead prices are getting higher and higher as Biden's ratings dip ever-lower.
By: TheAmericanTribune.com, editor of TheAmericanTribune.com. Follow me on Facebook and Subscribe to My Email List