Brian Jack, the former White House political director, told Breitbart News exclusively about the huge night for Trump-endorsed candidates.
President Trump's support is the most crucial endorsement in politics, as we witnessed in Texas earlier this year. In the 2022 primaries, his endorsed candidates are a combined 55-0, continuing an unprecedented endorsement run that began during his term in the White House.
The victory of nationalist contender J.D. Vance within the overcrowded Ohio Senate primary is a positive thing for other Trump-backed contenders and might be a sign of things to come in other states. Vance's triumph was made all the more spectacular by his ability to overcome a crowded senatorial field that included three other candidates vying for Trump's support, as well as being targeted by the Establishment republicans and donor class. Vance, the best-selling author of Hillbilly Elegy, won Trump's endorsement on April 15 and saw a significant lift in the polls as a result of the 45th President's support. Vance was polling around 10 percent in 5th position before Trump's endorsement, according to Trump's team. He received 32% of the vote this week, per report.
Taylor Budowich, a Trump spokesman, tells Breitbart News:
JD Vance has put in a lot of effort and has a lot of political talents, putting him in a good position to secure President Trump's support. But it was Trump's endorsement that propelled an applicant who many insiders said was in fourth and single digits in the polls to a commanding first-place finish in only two weeks. President Trump's support has unquestionable influence, and his domination over Republican powerbrokers in Washington cannot be exaggerated. The MAGA Movement's promise is that it will not only define the Midterm elections but that it will triumph for years to come.
The other group of winners include:
The 13 other Trump-endorsed candidates who brought home primary victories in Ohio on Tuesday night include: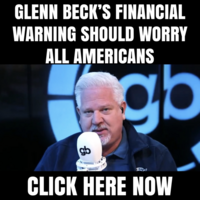 Secretary of State Frank Larose – Republican nominee for Secretary of State
Attorney General David Yost – Republican nominee for Attorney General
Treasurer Robert Sprague – Republican nominee for Treasurer
Auditor Keith Faber – Republican nominee for Auditor
Rep. Steve Chabot – Republican nominee for the 1st Congressional District
Rep. Ben Wesntrup – Republican nominee for the 2nd Congressional District
Rep. Jim Jordan – Republican nominee for the 4th Congressional District
Rep. Bob Latta – Republican nominee for the 5th Congressional District
Rep. Bill Johnson – Republican nominee for the 6th Congressional District
Rep. Warren Davidson – Republican nominee for the 8th Congressional District
Rep. Mike Turner – Republican nominee for the 10th Congressional District
Rep. Troy Balderson – Republican nominee for the 12th Congressional District
Rep. Mike Carey – Republican Nominee for the 15th Congressional District
All Donald Trump-endorsed candidates swept in Indiana as well, securing nominations in six districts. The candidates, Reps. Jackie Walorski, Jim Banks, Jim Baird, Victoria Spartz, Greg Pence, and Larry Bucshon, are all incumbents currently serving in the United States House of Representatives.